Contractor Clive Lloyd King, who had been identified as the principal suspect after the discovery of a high-powered cache of arms at Tabatinga, Lethem last October, turned himself over to police earlier this week.
Crime Chief Seelall Persaud told Stabroek News that King, called 'Bora,' 36, who was accompanied by his attorney, was subsequently released on station bail without charge.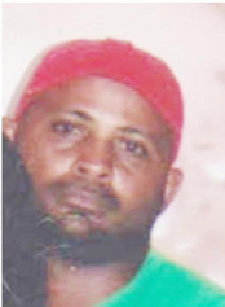 He explained that a habeas corpus application was filed in court for his release and after "doing what they had to do with him," police released him on station bail as no charges were laid.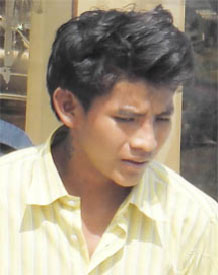 On October 1st last year, police raided a house that belonged to King at Tabatinga, Lethem and found four automatic rifles along with four magazines and 389 rounds of 7.62×39 calibre ammunition; six M-16 rifles along with two magazines and 74 matching rounds; two shrapnel hand grenades; one Icon VHF radio set; one Icon hand-held radio set; and one roll of camouflage material.
King was not at home at the time of the find and it was believed that he fled to Brazil.
Police had issued a wanted bulletin for both him and the late Ricardo Rodrigues, a one-time associate of convicted drug kingpin Roger Khan, a week after the discovery.
Rodrigues, who surrendered the next day and was released on station bail after being detained by police for a day, was later shot dead in an attack by gunmen.
One of King's employees, Benedict Thompson and King's wife were brought by police from Lethem to Georgetown after the find.
Thompson, 19, was later charged with having in his possession an AK-47 rifle without being the owner of a firearm licence; having in his possession 389 7.62×39 live rounds, without a licence to use such; having possession of three AK-47 rifles, six M15 rifles, four AK-47 magazines, an AK-47 drum magazine, and one M15 magazine, without being a licensed firearm holder; and having possession of two anti-riot grenades without lawful authority to have such weapons in his possession.
The case remains before the court.
The woman was released without charge.
Around the Web