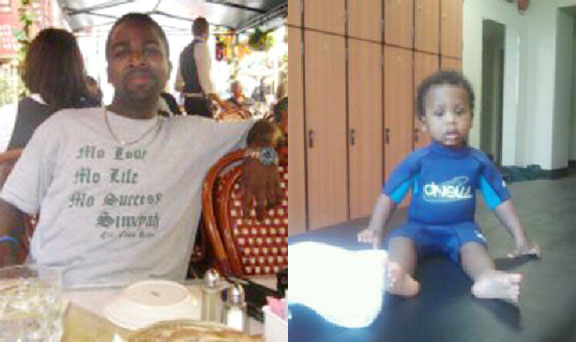 A Guyanese-born man and his son were yesterday morning murdered, allegedly by the child's mother, who then also took her own life, in an East Flatbush, Brooklyn, New York apartment.
Dead are Dason Peters, 33, formerly of Norton Street, Wortmanville; his 14-month-old son Dylan and the boy's mother Rosette Samuel, 43.
According to a CBS news report, Samuel was a veteran New York Police Department (NYPD) officer.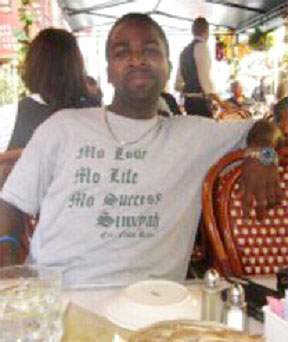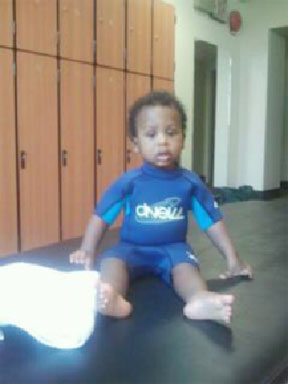 The bodies were found after the woman's 19-year-old son, from a previous relationship, heard an argument between her and Peters, escaped out of a window and called 911.
The CBS news report stated that when police arrived at the scene, Peters' body was in the doorway of the apartment, while the bodies of the officer and her son were found on the bed.
According to the New York Daily News, the baby boy sustained a single gunshot wound to the chest and the gun was found in the bedroom near his mother.
Dylan was Peters' only child.
Relatives of Peters told Stabroek News that they were shocked at the news. They said Peters had been scheduled to arrive in Guyana at 1 pm yesterday.
His relatives also claimed that he and Samuel, who was originally from a Caribbean small-island, had ended their relationship and he was living with his parents, but would still visit Samuel to see his child.
Peters, relatives also said, had moved on with his life, but Samuel never did and this may have been the reason for his death.
They said he had lived half of his life in the United States, but when he visited Guyana he never showed any signs of experiencing domestic problems.
Meanwhile, neighbours said they could not believe Samuel had carried out the double murder and suicide.
"I was devastated. Right now I'm shaking," one neighbor told CBS.
Police said that nothing in Samuel's record indicated that she was troubled.  CBS also reported that it was not clear what prompted the dispute and that Samuel was a member of the 108th precinct in Queens for at least the past 13 years.
Around the Web