Police have received some information that could assist investigators in Sunday's shooting to death of South Ruimveldt businessman Orin Joseph, according to Crime Chief Seelall Persaud, who however said that no arrests have yet been made.
When contacted yesterday for an update, Persaud told Stabroek News that "we got some information that we are working on". However he did not elaborate.
Based on what this newspaper was told, investigators are suspicious about the manner in which the man met his death. Persaud had said that they are looking into Joseph's background to find clues that could assist in the investigation. He said that although gold jewellery was taken from his person that does not mean that robbery was the motive.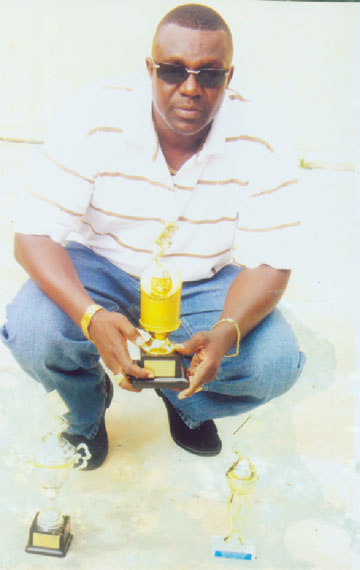 From all indications the police have a tough road ahead since not only was the area dark at the time of the shooting, owing to a blackout but there was also no witness to the shooting. One man this newspaper was told had reported that he saw two men speeding down the road on a CG motor cycle.  One had on a white t shirt but because the place was dark the person could not give more details.
Based on the reports given to this newspaper, Joseph a popular figure in local domino tournaments was heading to his car which was parked a short distance from his Lot 1223 Gaulding Place home when he was attacked by two men.
The man's widow Faye, who is the president of the Georgetown Domino Federation, had said that before the competition began, her husband drove  their cars (they own the Sius Taxi Service) out of the yard and parked them on the roadway.
She said that after the tournament had ended the area was hit by a blackout. After turning on the house generator she said that he decided to go and bring in the cars. The woman told this newspaper that shortly after, she heard about three gunshots after which she was informed that Joseph had been shot. When she headed to the scene of the shooting she saw the door of one of the cars open and the interior light on.  Joseph was lying on a nearby bridge.
Police said that he sustained a single gunshot to the abdomen but relatives said that at the Georgetown Hospital where he was rushed they discovered three bullet holes in his pants.
Faye was adamant that her husband was the victim of a robbery as his gold band and two rings were missing.
Investigations continue.
Around the Web