The Indian Commemoration Trust (ICT) last evening unveiled a semi-international stage as part of another development at the Indian Monument Gardens on Camp Street.
President of the ICT Yesu Persaud, in his opening remarks at the ceremony said that they wanted to thank the many donors who contributed to the beautiful edifice. He also encouraged all Guyanese to remember their heritage. "We are honouring our ancestors so that future generations can remember that they were the pioneers," he said.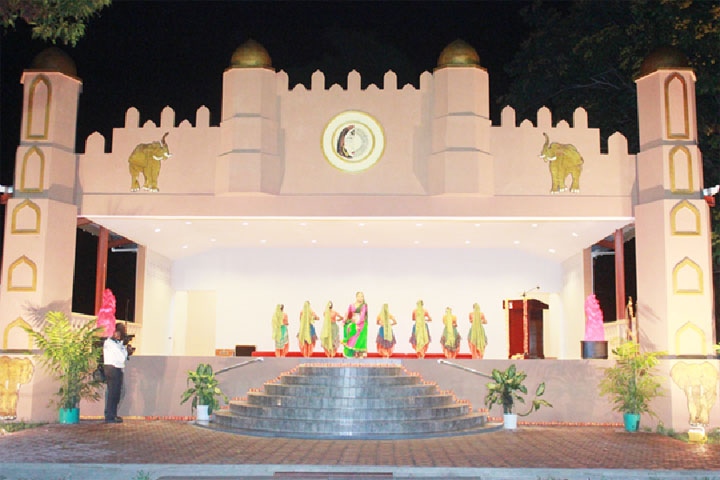 "I want to congratulate the ICT for their sterling contribution in highlighting contributions of ancestors and we all must use this occasion to reflect on what our ancestors went through," said Minister of Culture Dr Frank Anthony in his address at the ceremony.
Meanwhile, a wall of honour was also unveiled for the Indian sons and daughters who excelled around the world. Two of the honourees were Hamid Khan and Joseph Rahaman.
Last year the ITC had said that the major focus in the renovation of the garden is a semi-international stage set into classical Indian-Guyanese architecture. The cost was pegged at $2 million and is being funded by unnamed contributors.
The crowd was also entertained by dances by Nadira and Indranie Shah Dance Troupe, a Ghazal, Qaseeda and a Bhajan.
The Monument Garden is the site of the monument representing the arrival of the first East Indians to British Guiana in 1838. In recent years, the area just outside the garden had been overrun with garbage illegally dumped there, by unknown persons. Vagrants had also frequented the area with some of them lighting fires, cooking on the pavement and even climbing over the high wall and invading the garden.
There was evidence that these issues had been addressed as the area was clear for yesterday's ceremony.
Around the Web