The driver/owner of a minibus, BHH 4552, is dead and several persons injured following a head-on collision with a Canter truck, GJJ 5175, at Foulis, West Coast Berbice (WCB) around 6.30 pm on Sunday.
Frank Saul, 56, of El Dorado, WCB whose feet were badly injured, was pinned in the bus and a tractor had to be summoned to remove the metal trapping him. When he was eventually removed he was rushed to the Mahaicony Hospital, where he was treated and transferred to the Georgetown Public Hospital. He was pronounced dead on arrival. A child who was involved in the accident was also transported to the GPH in the ambulance with him.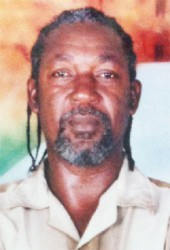 Meanwhile, the passengers of the minibus, the driver of the Canter that is registered to I Ramlall of Vigilance, East Coast Demerara (ECD) and the porters were taken to the Fort Wellington Hospital. They were treated and referred to the New Amsterdam Hospital.
Reports are that the Canter that was heading to Georgetown, swerved from a grain-cart that discharges paddy in trucks and ended up in the path of the minibus that was coming in the opposite direction.
The injured included Coretta Hercules, 40, and Shawnette Chapman, 40, both of Mahaica; Wayna Tappin, 62, of Bell Vue; Vidanand Ramgobin, 24, of Hope, ECD; Parmanand Seeram, 44, and Shameer Nazir, 26, of Bladen Hall; Linden Daniels, 38, Glendon Hutson, 37, and Colin Fraser, 51, all of Paradise; Denise Benjamin, 46, of Lovely Lass; Vishnu Seeraj, 39, of Montrose, ECD and Niakisha Small, 21, of Catherine.
Saul's reputed wife, Claudette Sheriff, a hairdresser operating at Bush Lot, said she received a call about the accident around 6.45 pm. She learnt that his feet were broken.
When she got to the Mahaicony Hospital he was "taking saline. He asked me for some water but I couldn't give him. The doctors were preparing him for surgery in Georgetown…" She said he handed her his cellular phone, a gold ring and some cash.
She said when he was placed in the ambulance he was "crying out for back pain." She followed the ambulance in another vehicle and on the way someone telephoned her to say he had died.
Sheriff said she was shocked at the news because Saul was conscious and "talking to me". When relatives and friends got to the hospital they thought he would make it and were "thankful he had life," she said.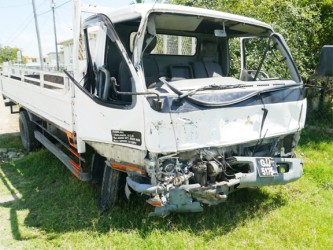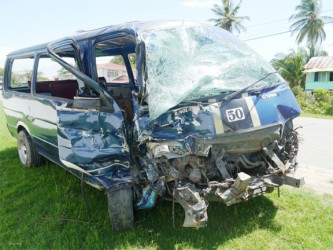 Around the Web