The search for Rajnarine Hookumchand of Bush Lot, West Coast Berbice who went missing on October 15, 2008 officially ended on Monday when his decomposed remains were discovered in a Georgetown mortuary.
The remains were first found on March 20 at Mahaica by a farmer but the identity was unknown. It was not until the pathologist was about to perform the autopsy that the man's identification (ID) card was found in his shirt pocket.
Police contacted the relatives and they travelled to Georgetown and confirmed that the remains were his after they were shown the ID card as well as a pair of boots and a wallet that belonged to him.
Hookumchand, the driver of a truck contracted to the Blairmont Estate, was 41 years old at the time of his disappearance.
His brother, Joe Hookumchand and sister, Virginia told Stabroek News that they were glad to finally have closure and would now be able to move on. All along they were clinging to hope that he was still alive and would eventually return home.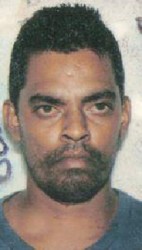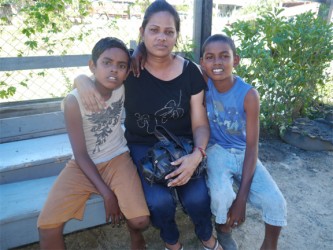 Persons were also giving them false information that he was spotted in the "gold bush." They are eagerly waiting on the handing over of the remains to perform the final rites but the police said that might not happen until Friday.
According to them, had the police done a thorough check they would have been able to find the ID card since the body was found.
They were of the view that he was not killed and dumped immediately after he had gone missing because his clothing, ID card and other possessions were still intact.
Besides, they said, the farmer who made the discovery told them that he had last worked on that plot of land about one year ago.
His wife Jeanette, 41, said she too was hoping that one day Hookumchand, a father of two—Jonathan, 12, and Cliston, 11—would return home although she was aware that "he loved his children so much and if he was alive he woulda call them."
The woman recalled that on October 13, 2008 she had accompanied her husband to see a doctor at the Georgetown Public Hospital for a stomach pain.
He opted to spend a few days with his sister, Cindy at Happy Acres, East Coast Demerara. Two days later he left for a walk on the beach and was never heard from again.
She said they received a call that he was seen walking at Mahaica and relatives launched a search. They continued searching for two months without any luck.
Around the Web