A state-of-the-art Neonatal Intensive Care Unit was yesterday opened at the Linden Hospital Complex with the aid of a Canada-based charitable organisation, Guyana Help the Kids Foundation.
President of the foundation, Dr Narendra Singh, speaking at the simple but significant ceremony, said this was just a small piece of the bigger picture. "Our plan is to expand the neonatal programme throughout the country because we feel that if we were to do that we could make a significant impact on the neonatal mortality rate in the country, which is relatively high at the moment… The foundation is currently working closely with the Minister of Health and the CEOs of various hospitals to reduce this," he said.
Dr Singh stated that statistically 15,000 premature babies are born in Guyana every year.  Singh said that they truly wanted to provide better care for newborn babies and neonates.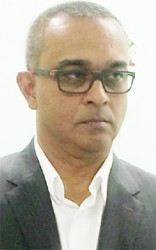 "This state-of-the-art unit has all the bells and whistles… monitors, incubators and other sophisticated pieces of equipment that were donated by our organisation. At the end of the day we will be able to save a lot of babies' lives," he added.  The unit has five incubators, two monitors and two infusion pumps.
Funding for the infrastructure was contributed by the Government of Guyana and the Georgetown Hospital Complex, while the equipment was provided by the organisation.
Singh said the new unit meant that the hospital would now be able to provide respiratory support for premature babies which it could not do before. He noted that it would give babies a fighting chance to save their lives and can significantly improve the infant mortality rate.
Furthermore, Singh also noted that they are not just putting physical pieces in the room. "This is really a comprehensive programme. Training was done and to date we have 10 physicians in the training programme to become paediatricians. At the moment there are only three in Guyana and two are graduating this year," he stated.
Singh also said that a one-year neonatal specialty training programme was started at the Georgetown Hospital with 11 nurses; three of them coming out of Linden. "Linden is very lucky to have them back in the fold," he added.
CEO of the Linden Hospital Complex Dr Farouk Riyasat stated that it was a significant day for the hospital as the neonatal unit couldn't have come at a more opportune time.
Also in attendance was Minister of Health Dr Bheri Ramsaran who lauded the initiative by Dr Singh and the foundation for giving back to the various hospitals.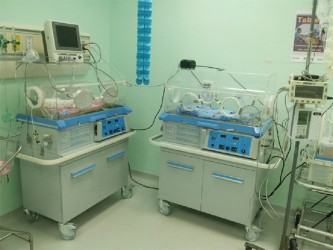 Around the Web