With US$40M committed to its timber harvesting operations and another US$60M secured to build a wood processing facility, Chinese firm Bai Shan Lin plans to train students at technical institutions countrywide and 74% of its workforce will be Guyanese by the end of the year.
So says Commissioner of Forests James Singh who outlined plans of the company in a  response to questions raised by Janette Bulkan in yesterday's edition of SN about Bai Shan Lin's investment and the large acreage of state forests now under its control.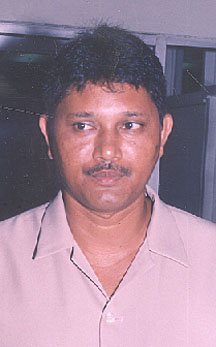 "BSL has committed to investing over US$40M in the harvesting phase of operations…BSL has acquired 200 acres of swamp land at Conception, Region 10 on which to build a Wood Processing Facility (WPF). Before the end of 2013 it will commence the construction…for a 2015 completion", Singh stated in his letter specifying foreign direct investment. His letter will appear in tomorrow's edition of Stabroek News as it was received too late for today's edition.
Bai Shan Lin recently announced a US$100 million investment plan to develop its holdings in Guyana, which include a forest concession of 960,000 hectares, a 20-kilometre river gold mining concession, a 5 km2 construction area for a Guyana-China Timber Industry Economic and Trading Co-operation Park and 400-acres land for real estate development.
Minister of Natural Resources and the Environment, Robert Persaud says Bai Shan Lin has guaranteed that the majority of logs harvested would be for local processing since its planned wood processing facility would need a steady supply. According to the minister, the wood processing facility will be in operation come 2015. The company recently advertised for 100 positions in various areas.
The Forestry Commis-sioner stated in the letter that the site clearing process and constructing of an access road had begun with machinery already "on the ground and operational." These include 7 dump trucks, a skidder, 5 bulldozers, 3 loaders, 2 cranes and excavators in addition to equipment being rented. By July construction machinery such as concrete mixers and steel framing for the factory will be imported, Singh said.
In describing the Wood Processing Factory, he said that it would be an integrated factory beginning with lumber intake and the result would be large scale production of high end furniture. It is envisioned that the factory will also undertake processing of over 80% of Bai Shan Lin's leased concessions. From GFC research on lesser used species of woods, additional products can also be produced, he stated.
According to Singh, Bai Shan Lin is currently in discussion with technical vocational institutions to have apprenticeship programmes implemented. "BSL is already in discussion with the Board of Industrial Training (BIT), the Government Technical Institutes, Forestry Training Centre Inc, The Guyana School of Agriculture, the GFC and the University of Guyana to embark on a comprehensive training of current and potential employees at the vocational, technical and professional levels" Singh said.
"Additionally, BSL has committed to establishing a "Training Facility" inside the WPF. This facility will have technical staff from China that will do training for BSL's employees as well as the sector" it added.
Bulkan had asked how many foreign workers were brought here with regards to the project and how many more are to be processed by immigration.
"The company has 180 local staff employed as Chainsaw operators, machine operations…the ratio to Chinese is currently high because of the need for the critical expertise in this start up phase. However the company has committed to employing an additional 200 Guyanese by the end of 2013, which would further increase the percentage of Guyanese employed to 74%" Singh's response stated.
It is envisioned that by 2017 the ratio of Guyanese to Chinese in the company will be 85:15.
The Guyana Forestry Commission while maintaining that there is transparency in the way in which lands are leased said that it is an organization that operates in keeping with the relevant legislation and guidelines.
Around the Web