The pregnant woman who was accused of fatally stabbing a man at Barnwell, East Bank Demerara after he made sexual advances towards her has been released from police custody after it was discovered that he died from an illness and not the wound that she had inflicted.
A relative told Stabroek News yesterday that the woman was released on Tuesday and was instructed to attend court yesterday. After sitting in the courtroom for hours and not hearing her name she eventually went to the police to inquire what the position with the matter was.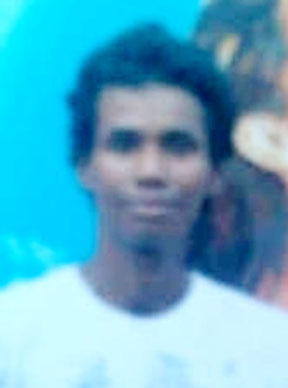 The relative said that it was then that a rank informed the woman that the man died from "sickness" and not the stab wound that she had inflicted.
Stabroek News was unable to ascertain from the police the exact cause of death of the man, Mark Anthony Fredericks.
Stabroek News was told that sometime early Saturday morning the two were drinking in the Barnwell Squatting area when 33 year old Fredericks made sexual advances towards the woman. The woman said to be 27 and a mother of five rejected the man's advances and stabbed him with a kitchen knife in the process.
After being stabbed the man went home. His mother Rita Fredericks told reporters that when she returned to their home she saw him with a cut on the left side of his stomach and she tried cleaning it. She advised him to seek medical assistance but he refused. He died at home several hours later. The woman had also related to this newspaper that her son was suffering from an illness at the time.
The woman, who was heavily intoxicated when she was arrested, is said to be four months pregnant.
Around the Web