No interviews were held for the post of Town Clerk at the Mayor and City Council (MCC), as the persons who applied for the position did not meet the requirements and the vacancy will have to be re-advertised, according to Deputy Mayor Patricia Chase-Green.
There were seven applicants for the position, including Acting Town Clerk Carol Sooba, but one of the applicants was no longer interested in the position. Of the six remaining candidates, none was deemed qualified for the position, Chase-Green said yesterday.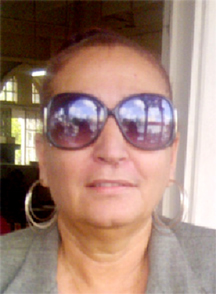 The deputy mayor said the decision not to interview anyone for the position was made by the panel which did not want to proceed and give any of the applicants the impression that they would get the position.
However, interviews were held for the other vacant positions in the council—City Engineer, City Treasurer, Director of the Solid Waste Management Unit, and Accounts Clerk. Those posts became vacant after the five officers were dismissed "in the public interest," by the Local Government Ministry on December 31, 2012.
Meanwhile, at a press conference yesterday, Sooba addressed the garbage situation in Georgetown. She said the garbage in the capital city has been piling-up, owing to the early closure of the landfill site at Haags Bosch on the East Bank. The restricted working hours of the Solid Waste Disposal Facility and its impact on the timely removal of garbage has been ventilated several times both by Mayor Hamilton Green and the M&CC. Adding to the discourse, Sooba said that they have been trying to bring the situation in the city under control but it seems as though it is a battle she has to fight.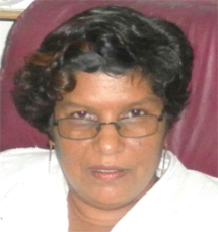 Turning to drainage, Sooba said work was ongoing in this area, given the vulnerability of the areas close to the seawall. But at a recent press conference, Chase-Green had said that no drainage or road work had been done by the council and nothing was being done to improve the situation in the city even though it was stated that the council had a surplus of $83 million.
The issue of street vending was also discussed. Sooba told the media that this was one of the areas that contributed to the escalating garbage situation in the city. She said it is against the law and made reference to a court ruling.
She added that based on the illegal nature of street vending, she will ensure that all the necessary measures are in place to bring the situation under control since she is not happy with what she sees occurring along Regent, Wellington and Water streets among others. However, she was quick to admit that enforcement of the law was lacking in the council.
But although they are impeding factors, Sooba said she still believes the council can do more to improve the situation. Asked how soon vendors can be expected to be removed, Sooba replied that it is an ongoing exercise.
Around the Web