Phillip Da Silva, natural sciences senior lecturer and former assistant director, Berbice campus of the University of Guyana, is the new deputy vice-chancellor of the University.
He assumed duty on May 2, 2013.  Da Silva joins the executive team of recently appointed vice-chancellor Professor Jacob Opadeyi.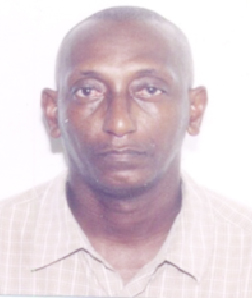 A release from UG quoted Da Silva commenting on his new appointment, "I have always appreciated the opportunities afforded me to contribute to the growth and development of the University of Guyana and I am humbled by this new opportunity.  I look forward to working with colleagues and all our stakeholders, to improve the student, teaching and learning environment of the University."
The release said that Da Silva joined the staff in the department of biology, faculty of natural sciences, on October 1, 1988 as a lecturer.  In 1994, he was promoted to lecturer II and in 2003; he was further promoted to the position of senior lecturer.  He lectured in resource management and environmental studies; and marine resource and environmental management.
His experience also included university administration, with extensive experience in leadership roles in the faculty of natural sciences. In 1992, he served as acting head of the biology department. In 1984, he was appointed head of the department. In1995 he was appointed assistant dean, a post he held until 2000. He was elected dean of the faculty from 2004 to 2006. Da Silva also served as head (ag) department of mathematics, physics and statistics, and in 2006, he was once again elected dean of the faculty.
In 2009, Da Silva was appointed assistant director of the Berbice campus. A position he held until his appointment as the 13th deputy vice-chancellor of the University of Guyana.
He brings to the job highly accomplished relationship building and communication skills, garnered from the various administrative positions he has held in the university, the release added.
Around the Web