Police Commissioner (ag) Leroy Brumell yesterday urged officers to go to their various divisions and use the tools they have acquired to be the best ambassadors of the Guyana Police Force they could be.
Brumell was speaking at a Passing Out Parade for some 130 law enforcement officers from various divisions; marking their completion of various courses.
He told the officers that there should be changes in the way they performed now that they are better equipped.
The parade was held at the Tactical Services Unit (TSU) Eve Leary in spite of the rainy weather. The 130-odd policemen and women have completed the Probationer's Final Training, Recruit and Immigration courses.
Prizes were also handed out to the outstanding graduates. Constable Wilson received the Commissioner of Police Baton of Honour for completion of the Probationer's Final Training course.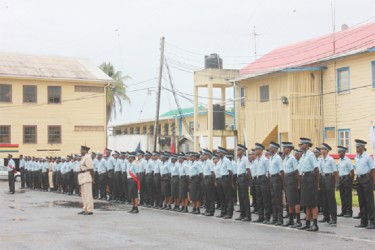 For the Recruit Course number 308, Constable Vanhersel received the best student prize, Constable Barkoye took the best classroom student prize and Constable Mc Clintock took the most improved student award.
Constable Bovell was awarded the best student prize for Recruit Course number 309, while Constable Munesh took the best constable award. Constable Burgess was the most improved student.
For the Immigration Course, the best student prize went to Constable Armstrong, while Constable Stewart took the best classroom prize.
Meanwhile, Brumell also said that during the month of June a computer centre to train officers will be opened in Essequibo. He mentioned that such facilities were already available in Georgetown and Berbice. He added that ranks and members of the public will have access to the centre when it is opened.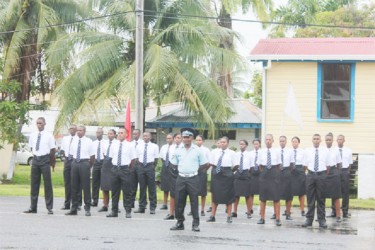 Around the Web