Simone Morris-Ramlall was elected President of the Guyana Association ofWomen Lawyers when that body held its annual general meeting on May 24, last.
According to a press release, the new Vice-President is Sadie Amin, Secretary Ramona Rookhum, Treasurer Keshia Chase and Assistant Secretary/Treasurer Annette Singh. The committee members are Jaya Singh-Backreedy, Chandrawattie Persaud, Hannifah Jordan and Donna Bailey.
The release said the new president who is currently Managing Attorney at Legal Aid, was admitted to the bar in 2000 and served in the Chambers of the Director of Public Prosecutions until 2004. Her next stint was at the Attorney General's Chambers where she remained for one year. After four years in private practice, she started her service at Legal Aid in 2009.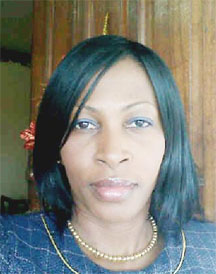 Meanwhile, under outgoing president Emily Dodson's two-year tenure, the GAWL visited the women's section of the New Amsterdam Prison and distributed toiletries to inmates; gave free legal advice at various forums and distributed 'Law and You' booklets and CDs produced through grant funding from the USAID.
The release also revealed that the GAWL is now online at guyanaassociationofwomenlawyersonline.org and this was done with the generous support of USAID.
Around the Web