Shameer Ali , the 40-year-old man who allegedly stabbed his 23-year-old reputed wife to death at their Kuru Kuru residence on Saturday and later slashed his throat, is now in a stable condition and conscious at the Georgetown Public Hospital.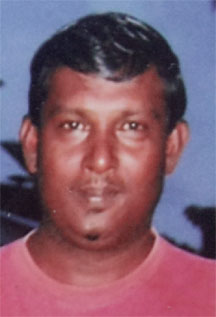 He remains under police guard.
Hospital sources yesterday said that his vital signs were strong.
On Saturday, Ali allegedly stabbed Shaneza Ramdat, to her neck and other parts of her body causing her death.
In a release, the police said that Ramdat had an argument with her common-law husband during which he allegedly stabbed her to the neck and other parts of her body. The police said that the suspect was subsequently found in some bushes a short distance away with a wound to his throat that was suspected to have been self-inflicted.
Around the Web