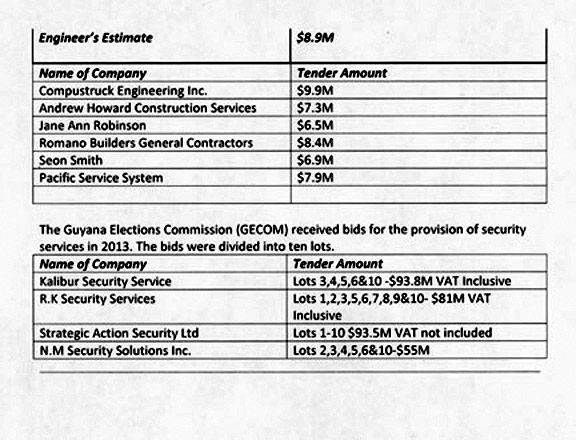 Consulting firms from around the world yesterday submitted technical proposals to the Ministry of Tourism to prepare  Guyana to sell its brand internationally.
The proposals were opened at the National Procurement and Tender Administration Board and saw submissions from eight firms.
The successful company will be responsible for undertaking tourism research in specified North American and European countries and implementing strategies there to sell Destination Guyana.
The firms were  Acorn Tourism Consulting Limited of the United Kingdom, Green Team Advertising Inc of New York in association with Small Planet Consulting Inc, Canadian Executive Services Organisation,  Turismo Hoteleria Recreacion (THR)of Spain, Trevor Hamilton and Associates International Management Consultants of Jamaica in association with EVN Consultants Limited, KOAN Consulting SL of Spain, and Representation Plus UK Limited.
Funding for the research will come from a wider Support for Competitiveness Programme (SCP) being financed by the Inter-American Development Bank (IDB).
Meanwhile bids were opened for the rehabilitation of Oranapai Towers, which houses the offices of the Prime Minister and the Transport Minister, and the provision of security for the Guyana Elections Commission.
Rehabilitation to Oranapai Towers, Wights Lane, Kingston.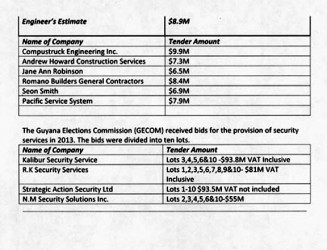 Around the Web