Former Guyana Defence Force (GDF) Coastguard and murder accused Sherwyn Hart admitted to police that he and fellow coastguardsmen ordered Bartica gold dealer Dweive Kant Ramdass to take off his clothes before they lifted him and threw him overboard into the Essequibo River.
Hart's statement to the police was admitted yesterday as evidence in his trial, which is being conducted before Justice Franklyn Holder in the High Court sitting at Suddie.
It was also read to the court by ex-policeman Deryck Foo, who took the statement.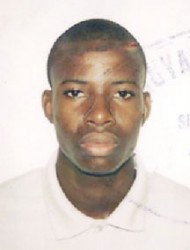 Hart, Deon Greenidge and Delon Gordon are accused of the murder of Ramdass, which occurred between August 20 and August 22, 2009, at Caiman Hole, East Bank Essequibo.
When the trial resumed yesterday, state prosecutor Judith Gildharie-Mursalin called Foo and Leonard Brotherson to testify.
In his statement, Hart told police how he, Greenidge and Gordon robbed Ramdass before tossing him into the river. On the day of the incident, he said he and his two associates were working river patrol with the coastguard boat. He was the captain of the boat and Greenidge had an M-70 rifle in his hand.
According to Hart's statement, on the afternoon of August 20, 2009, he received information about a male East Indian wearing sunglasses and carrying a carton box in his possession. As a result, he started to stop all the boats heading to Bartica to find the person matching the description he received but he did not see anyone.
Hart told police that while they were in the vicinity of Shiraz Wharf, he saw a boat and he stopped it and turned it back to Parika where they searched it but they did not find anything. He said that he then saw a man matching the description he received standing on a beach with a carton box next to him.
He said that he approached the man, who was Ramdass, and asked him what he had in the box. In answer Ramdass told him he had $17 million inside.  Hart also stated that he told Ramdass that he had to be arrested and they took him into their boat and drove to Caiman Mouth.
When they arrived there, he said, he instructed Ramdass to take all his clothes off, leaving him in his underwear. According to him, Greenidge opened the box Ramdass was carrying and saw it contained cash.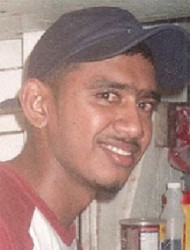 The statement also quoted Hart as saying that he, Greenidge and Gordon lifted Ramdass, threw him overboard into the water and drove off to their base. They then divided the cash amongst themselves. Hart also told police that he called his brother and told him to come to Parika, where he handed over about $6 million to him.
His statement also recorded him telling police that it was a chance he took and he was sorry about what happened.
Meanwhile, Brotherson said that he saw when the three coastguards went to Ramdass as he was standing on the beach and escorted him to the boat. He also said that he was concerned about Ramdass' facial expression, which was sad, while he was sitting in the boat. As a result, he said, he called the deceased brother Stephen Persaud.
Defence counsel Latchmie Rahamat cross-examined both witnesses and the matter was adjourned for today, when the trial continues.
Around the Web