How $4M has disappeared without a trace from an account of the Region Ten Regional Democratic Council (RDC).
As a result, a councillor has called for the matter to be put in the hands of the police, while the Regional Chairman Sharma Solomon has expressed concern that since former officials were among the signatories to the account and the matter had been under investigation for some time, it is surprising that very little information is available on it.
Stabroek News was told that when the matter was last discussed in detail at a statutory meeting of the RDC some months ago Solomon had disclosed that $6M was deposited by the Linmine Secretariat into an account of the Regional Democratic Council. This money was obtained from selling a dragline, which was located at Ituni, to be used for scrap iron.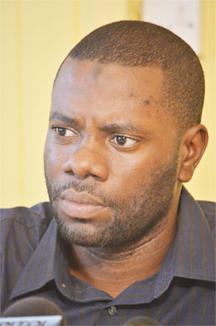 The money was placed in an account to be used as funds for developmental projects at Ituni, including the establishment of a modern bakery as well as repairs to and upgrading of the Ituni Market. However, $4M has disappeared from the account and no one can give an explanation of how this happened, sources told Stabroek News.
Solomon said the Linmine Secretariat acknowledged that it removed the dragline from Ituni and for that reason, the Linmine Secretariat provided $4M for the purpose of the community's development. He further stated that the people at Ituni say the RDC has the money and they want it. "They are also saying that if the Region does not have the money some official should indicate where the money is located."
When asked to give an explanation during the December RDC Statutory Meeting, the current Regional Executive Officer (REO) Yolanda Hilliman, in the capacity of Clerk of Council, reported that there is no paper trail relating to the disappearance of the money. "All we have are the bank statements that are coming periodically, showing the balance," Hilliman declared.
Hilliman further stated that the standard procedure would involve an attachment with authority to pay the required amount along with a voucher and someone's signature. She said in this case there is no documentation.
Around the Web