Investigators have applied for telephone records to assist them with their investigations into the murder of cambio dealer Totaram Mohotoo and his wife Bhagwattie, according to Crime Chief Seelall Persaud.
It has been more than a month since the couple was found burnt in their Turkeyen, East Coast Demerara home under circumstances that are still baffling investigators.
Contacted recently Persaud said that the Force had applied for records and are still awaiting them.
Asked about camera footage from the area on the night of the killings, he said that there was a search for some but he doesn't know if any was recovered.
Police had said in their press release that around 00:35 hours on May 10 the charred remains of Mohotoo called 'Beer' and 'Fat man' and his wife of Area Q, Turkeyen, East Coast Demerara were found in the bedroom of the upper flat of their home.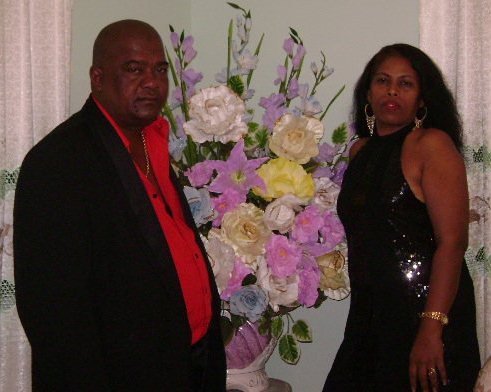 Prior to the discovery of the bodies residents heard loud explosions sounding like gunshots or squibs and it was shortly after this that a security guard started shouting for fire.
After the explosion was heard, a huge hole appeared in the front wall of the house. It was later established that a gas bottle was used to make a homemade bomb and was placed in the couple's bedroom.
At the time, persons did not know that the couple was home since calls went unanswered. A car belonging to them was parked in the yard.
After fire-fighters managed to extinguish the blaze, the badly burnt couple was found on what was once their bed. Mohotoo's hands were tied behind his back. His wife was lying next to him
A security guard in the area had seen a taxi waiting in front of the Lot 22 address, with the driver tooting, for about 15 minutes before the car drove off. It is unclear why the car was there but it is believed that it might have gone there to collect the killer/s but for some reason their plan took longer than expected to be executed.
A second car, a white Mazda bearing a number plate with the PPP series was seen speeding out of the area moments after the fire had been spotted. The vehicle had tinted windows. Based on what this newspaper was told this car has not been found. Finding this car may be problematic for investigators as there are hundreds of white Mazda motor cars in the PPP series.
A post-mortem examination revealed that Mohotoo, age 54, died as a result of smoke inhalation compounded by blunt trauma, while Bhagwattie popularly called 'Dolly', 48, died of blunt trauma to the back compounded by smoke inhalation.
Police had arrested three persons in connection with their investigation but they were all released after the 72 hours permitted had expired. This newspaper had been told that they were not being treated as suspects but persons who may have information as to what happened.
Police officials have been unable to definitively say what the motive for the killings was but from all indications Mohotoo was the target. It is believe that a fallout over outstanding monies might have sparked it.
Around the Web