The Linden Centre for Special Needs has received a timely donation of $300,000 from Organic Natural Resource Management Inc, a new company operating in the country with offices at Linden and in Georgetown.
Eloise Waterton, Teacher in Charge, received the donation on June 5 at the centre in Independence Avenue, Re-trieve, Linden, and thanked the three officials from Organic Natural Resource Management Inc, who made the presentation, which was witnessed by the three teachers and over 20 youth, who attend the centre.
Waterton pointed out that the centre, which was run by a Committee of Management has operated as an NGO since the 1970s.
Noting that it had been more vibrant previously, she said that it has managed to survive despite the declining economic fortunes of its host community and has been able to provide basic education to physically and mentally challenged children free of cost.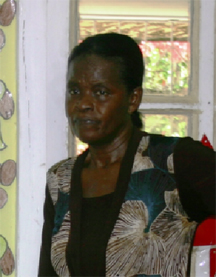 She said the centre hoped to obtain increased support so that it could cater for a greater number of differently-abled children since she was aware that there are many more that are locked away in homes.
Mike Davies, a partner from the United Kingdom, disclosed that the decision to make the donation had been influenced by Marvin Waaldijk, Director of Organic Natural Resource Manage-ment Inc, who had been taught by the headmistress. Davies said, "We wanted to make a donation to a worthy cause and he said that the Linden Centre for Special Needs is the one place to put the money – and it's a way of paying back – and we hope this will be the first of many contributions because the children here are absolutely lovely."
He said the company does not know what the school will use the money for but it would be nice to see the basketball hoop and football goal posts refurbished.
He added that while the company intends to make money, it also intends to function as a responsible corporate citizen and it has chosen to work closely with the Linden Centre for Special Needs as a way of giving back to the host community in which it operates.
Meanwhile, Waaldijk informed Stabroek News that Organic Natural Resource Management Inc  had recently opened a sawmill at Amelia's Ward, Linden, employing several young persons.  He said the intention is to harvest timber in a sustainable manner from a number of concessions it had recently obtained from the Guyana Forestry Commission.
He disclosed that apart from forest harvesting from the concessions, the company will also engage in agriculture, as well as in mercury-free gold mining.
Waaldijk said in agriculture, the company intends to acquire land and supply agricultural machinery to farmers for them to engage in sustainable cultivation.
The company currently employs about 20 persons in Georgetown and Linden.
Davies said Organic Natural Resource Manage-ment Inc was a very young company that has only been operating for nine months and that it was moving forward "one step at a time; the first is to get our forestry concessions working."
He said the company has not yet tapped into the export market but it has processed timber and sold it in Georgetown to a lumberyard. However, because he is from the European Union (EU), he would like to tap into that market, "… because of the EU timber regulations upcoming in March in which Guyana would be in a very strong position – much stronger than Brazil, for instance – because almost 50% of the timber that goes into the EU is from illegal or unsustainable sources."
Davies added that the company will be also looking to capitalise on the benefits that Caricom countries can derive from the Economic Partnership Agreement (EPA) with the EU before the conclusion of the present agreement in September 2015.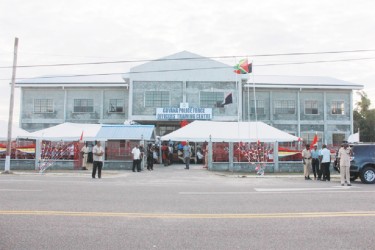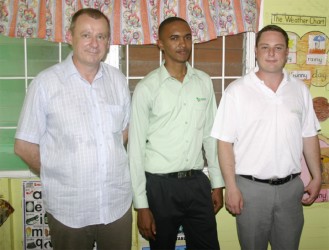 He said in an effort to reduce the number of large exploitative overseas companies operating in the country, the company was also looking to collaborate with local associations that are currently unable to fully utilise their concessions because they suffer from insufficient funds.
Alex Simpson, the Business Development Man-ager of Ecopush Ltd, a subsidiary of Organic Natural Resource Management Inc, said he was involved in marketing and advertising among other things such as seeing that the company obtains the appropriate licences. "My role in the business is to make sure the way we operate – we operate correctly, providing jobs for local people and helping people out," Simpson said.
Around the Web