On the 65th death anniversary of the Enmore Martyrs, President of the Guyana Agricultural and General Workers' Union (GAWU) Komal Chand said more measures need to be put in place to protect workers' rights, while noting the impact the 1948 sugar strike had on Guyana's journey toward independence.
In his address at a commemoration ceremony on Sunday, Chand said, "We in the sugar industry still have reasons to fight on, while a more worker friendly environment exists today and which we appreciate, the industry as well as those who depend on it still have difficulties to overcome."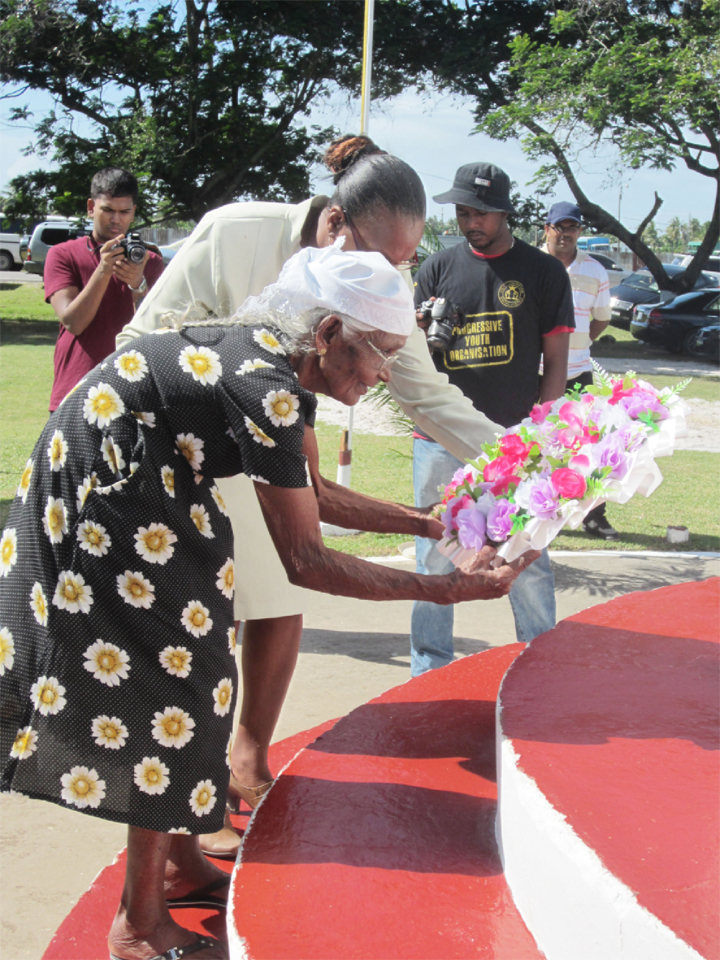 Chand said the sugar industry is as important to Guyana now as it was 65 years. He noted that the rise of neo-colonialism was prevalent in the developing world and that "tamed leaders and weak governments" allowed developed countries to strip the developing world of resources. The union leader said that by remembering the colonial past within Guyana and the struggles of the sugar workers, the country was prepared to face the challenges.
Chand recalled that after the five men were shot on June 16, 1948 and 15 injured the Venn Commission was established that brought change. "Some workers were shot in their backs, a number of workers were injured and five attained a martyrdom, did the Enmore martyrs die in vain? I venture to say an emphatic no," he said.
The GAWU leader posited that the Enmore Martyrs lost their lives and dramatically shifted the course of Guyanese history. The working class struggle was indebted to the culmination of the 1948 sugar strike.
Chand stated that the Venn Commission made simple changes that created a new life for sugar workers and began the wave of change that would eventually lead to Guyana's independence almost 20 years later in 1966.
President Donald Ramotar, in his feature address, stated that the five men who were martyred paved the way for independence.
The president said "the five comrades [whose] memory and deeds we are commemorating here this afternoon could really be described as being the father of our independence struggle in Guyana."
Ramotar and relatives of the five martyrs—Lallabajee, Pooran, Harry, Surujbally and Rambarran—laid wreaths at the monument. Pooran's widow, the closest living relative of any the five deceased was assisted as she laid her wreath. The elderly woman is the last living relative with a first-hand account of the sugar strike.
Around the Web