A man contracted by the Guyana Telephone & Telegraph Company (GT&T) was killed and three other injured following an accident at 58 Miles, Mabura, Region Ten yesterday morning.
Twenty-six year-old contract worker, Trevon Morris, of 'D' Field Sophia, died in the crash while Jermaine Prince, 37-year-old, of Oronoque Street, Queens-town, Georgetown and Lawrence Harris, 40, of Waterloo Street, Georgetown were being treated at the St Joseph Mercy Hospital for their injuries at press time.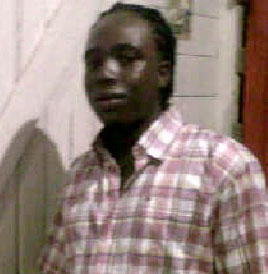 Relatives of Prince could not say what was the nature of his injuries but said that he was talking and an X-ray was being done.
Stabroek News was unable to make contact with the relatives of Harris.
Morris had been working with the telephone company as a labourer for the past four or five years while Prince was a lineman.
GT&T said details were sketchy. The telephone company also said that the men were heading to Lethem to carry out technical work for the company when tragedy struck.
They were air-dashed to the city for medical attention the release added.
Police said in a statement last night that Morris and Harris were in motor vehicle PJJ 571 driven by Prince when the driver lost control of the vehicle which turned turtle, resulting in injuries to all three occupants.
Morris's relatives said that two vehicles from GT&T were heading up to Lethem and the one he was in was at the back of the other.
Morris's mother was unable to speak as she grieved but his aunt said that she received a call informing her about the accident. The woman said that she did not believe her nephew had died but when she called his mother, who was crying, she knew it was true. She said that Morris had left his home yesterday morning for Lethem.
His aunt also stated that she understands that the persons in the vehicle in front did not see the other one behind them along the trail and as a result they turned back to find out what happened. It was when the vehicle turned back it was discovered that the other one was involved in an accident.
Morris's body was not in Georgetown up to late last evening and relatives said that once this has occurred they will be identifying the remains. Officials from GT&T have since met with relatives of the three men and will be taking care of the funeral expense for Morris, his relatives said.
The father of two leaves to mourn his mother, children, ages two and three, aunts and siblings. He was also the sole breadwinner for his family.
Around the Web