The Ministry of Culture, Youth and Sports last evening launched the third annual drama festival at the National Cultural Centre. The festival which will run up to November 17 caters for groups of dramatists from all over the country.
Minister of Culture, Frank Anthony said that the participants should not only see the festival as a competition, but also a learning experience and that he strongly believes schools should play an active role during the festival.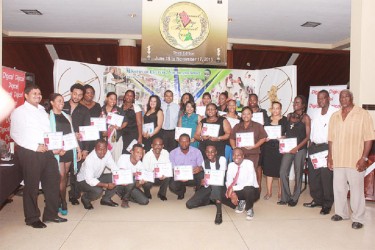 Digicel's Head of Marketing Jacqueline James said the company was thrilled to be participating in the venture. She said Digicel aims to develop young people in the country and that drama is a wonderful way of doing this.
Director of the Festival Godfrey Naughton said that the festival promises to be bigger and better this year and that the intense programme saw 40 students passing, and 23 distinctions.
The festival is one of the ministry's initiatives aimed at developing the skills of the nation's writers, dramatists and producers and empowering the performers with knowledge of theatre norms, stage usage, set, light and sound designing.
Around the Web