The main opposition APNU yesterday dismissed President Donald Ramotar's proposal for cooperatives to take charge of sugar cultivation as insubstantial, while calling once more for the reconstitution of GuySuCo's board of directors and for an inquiry into the operations of the industry.
"…As an answer to GuySuCo's current collapse, it falls far short of what is required," APNU's Shadow Minister on Agriculture Dr. Rupert Roopnaraine told a news conference.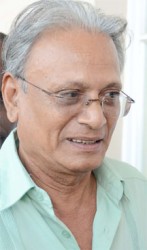 Roopnaraine further noted that there was nothing new about cooperatives in the industry, recalling that as early as 1969, there have been Cane Farmers' Cooperative Societies in Skeldon, Albion/Port Mourant, Rose Hall and Wales and a total 1,746 members cultivating 3,574 acres.
Ramotar, noting that the sugar industry is at a crisis point and in desperate need of resuscitation, has invited "all workable ideas" to reverse its fortunes, while proposing that cooperatives could be established and charged with the manufacturing of sugar.
"…If the workers and the unions feel that they know and they understand the industry very, very good and they can produce better than the management I am ready to even consider giving them the land," Ramotar said on Sunday at a ceremony to mark the death anniversary of the Enmore martyrs.
GuySuCo recorded its first crop production at just under 48,000 tonnes, the lowest first crop harvest in over 20 years.
In light of the "near terminal condition" of GuySuCo, Roopnaraine said the opposition coalition was calling again for the immediate reconstitution of the board of directors, with managerial, financial, technical and agricultural expertise being the primary qualification for membership as opposed to loyalty to the ruling party. The announcement of plans to appoint current board chairman Raj Singh as GuySuCo's Executive Chairman has prompted criticism and questions about his qualifications to hold the position, particularly in light of the corporation's poor performance.
Roopnaraine also sounded once more APNU's call for a commission of inquiry into the operations of the industry.
"What we want is a very intensive scrutiny of the sugar industry so that we would leave the [commission of inquiry] with the information we need to [trace] where the present decline set in [and] fully armed with the information we need to really turn this industry around," he said.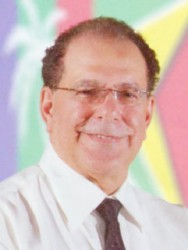 Former estate manager and APNU member Anthony Vieira was also present at the news conference and he charged that government's current reform moves were nonsensical. He said that from research made by APNU into the current planting and reaping of sugarcane, moves were made to prematurely reap crops. This, he said, was tantamount to raping the crop. "The statement made by [Agriculture] Minister [Dr Leslie] Ramsammy… is actually nonsense. It makes no sense to me at all… they were actually raping the second crop to fulfill their obligations of the first crop," he said.
Vieira pointed out that red flags were raised many years ago but were ignored because government chose to keep injecting monies into a failing industry rather than effectively deal with the root problems causing the failures and low production. "An injection of finances at an early stage… will be far better than trying to use the money from the budget to finance losses made by GuySuCo, rather than in choosing a large amount at the beginning which should have happened since in 2006," he said. "The industry is cash strapped, working on a shoe string budget and the funds that [are] supposed to help it to make it competitive [are] not being channelled to this," he added.
APNU believes that given the right management and sound plantation programmes the sugar industry can be resuscitated.
In addition, Roopnaraine opined that sugar was needed as it has value beyond dollars and cents given its historical and traditional link to this country's social development.
"To a large extent, people have been blinded by the surge in gold production and the extent to which mineral production is playing a larger role…. We are in danger of the Dutch disease, you get so intoxicated with what it is you are getting from mineral extractions that it leads to a neglect of other sectors of the economy," he said. "We believe sugar is capable of being rescued… and capable of being able to play a dominant role in the economy and development of again," he added.
Around the Web