The principal, teachers and students of the Royal Halls of Learning are proud of their performance at this year's Grade Six Assessment after four of the 18 students who undertook the evaluation won places at top schools in Georgetown and five gained places at Mackenzie High School.
Raheem Williams is one of the five students to have gained placement at Mackenzie High School, the top secondary school in Linden. He was also given a letter inviting him to accept a place at President's College if he so desires. Williams gained 502 marks, missing entrance to St Joseph High School in Georgetown by two marks. Apart from Williams, the other students who have gained entrance to Mackenzie High School are Jude Bouyea, Marlon Bailey, Carl Carrington and Chalconi Henry.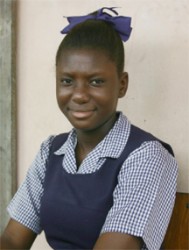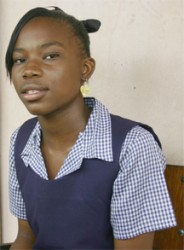 The 18 top students will be graduating from the Royal Halls of Learning today at a ceremony which starts at 4pm at the church which adjoins the school. The school, located at Amelia's Ward, Linden, opened in 2008 with Head Teacher Ingrid McLean, who died last year. The current principal, Claudia Wishart, came out of retirement last year to succeed McLean as principal.
According to Wishart, the school offered candidates for the Grade Six Assessment for the first time last year and were encouraged by their results as some had obtained passes to top secondary schools in Georgetown. This year, she is overjoyed that for the second time the class had gained stellar results after operating for such a brief period. A veteran teacher who taught for 37 years, most of them spent at the Mackenzie Primary School, Wishart is a former headmistress of St Aidan's Anglican School in Wismar.
This year's assessment candidates were taught by Deserian Rohlehr, an experienced Grade Six teacher, who retired from teaching in 2007. Rohlehr said she taught Grade Six at St Aidan's Anglican School from the time she graduated from the Cyril Potter Teachers Training College in 1990 until she retired in 2007.
The top performers
Marissa Hilliman was the top performer in the assessment, scoring 526 marks. The 11-year-old who resides at 131 Hipani Oval, Retrieve, will be attending Queen's College. She wants to become a forensic doctor. She said she studied very hard and quit watching television as the examination time approached. Her favourite television show is "Criminal Minds."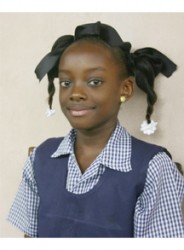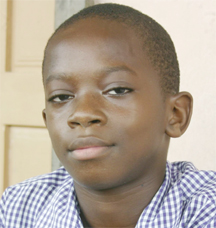 Hilliman said she was challenged to stay awake to study but that she set the alarm on her phone to wake her so that she could study in the wee hours of the morning. She also revealed that her grandmother, her aunt and her mother, who is the current the Regional Executive Officer of Region Ten, helped her to prepare for the assessment. Hilliman also said that though she is not a sports enthusiast she engages in a little athletics and likes watching football.
Eleven-year-old Yanacia Easton, of 1706 Central Amelia's Ward, gained 520 marks and will be attending the Bishops' High School. Her ambition is to become a lawyer. According to her, the assessment was very challenging. "I put a lot of time and work in preparing for the exam…waking early in the morning to study, spending more time in school than at home."
While her favourite subject is English, Easton said she had to do extra work to do well in Social Studies and Science. She said her teacher was like a mother to her when she had to spend more time in school and her mother, Natasha Easton, a secondary school teacher, helped her during the holidays, especially with the difficult subjects.
Alexia Younge of 95 Woodpecker Lane, Amelia's Ward, gained 518 marks in the assessment. The 11-year-old will be attending Saint Stanislaus College. The lass would like to become a surgeon and save many lives. Younge also said that she expected to do well because she studied hard and she has two older sisters, who helped her with her studies. She said both of them completed secondary school and one of them attends the University of Guyana.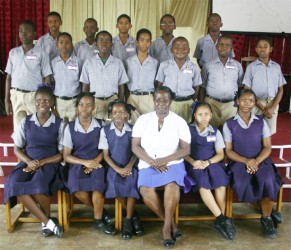 Eleven-year-old,  Tevaughn Mitchell of 147 Central Amelia's Ward obtained 508 marks and will be attending St Joseph High School. He attributes his good performance to assistance he received from his parents, Thomas and Nadica Mitchell and his older brother, who is a form three student at the Mackenzie High School. He said his mother works at the Guyana Revenue Authority and his father is an engineer. He also said he would like to emulate his father and become a mechanical engineer.
Mitchell revealed that he had to sacrifice playing his x-box and stopped playing football to concentrate on studying for the examination. "My parents hide my x-box from me and the only thing I had to do was study," he said, adding that "I would wake up early every morning to study and then go to school at eight."
Around the Web