The private sector fraternity returned Ron Webster to the Chairmanship of the Private Sector Commission (PSC) by a landslide over challenger Clinton Urling at the annual general meeting of the PSC held yesterday.
According to sources, the vote went 16 – 4 in favour of Webster, who now will serve a second term at the helm of the PSC.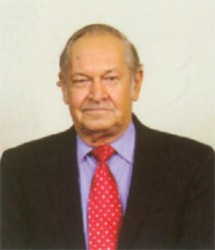 It is said that many of the established business leaders galvanised their support behind Webster after Urling launched a bid very early to challenge for the position as Chairman while the incumbent was in his first of a usually two-term run.
Urling just one day before the election had stated that he is prepared to continue to call for changes to the organisation even in defeat. Urling is President of the Georgetown Chamber of Commerce and Industry (GCCI).
Ramesh Persaud was selected as Vice Chairman and Ramesh Dookhoo, former Chairman of the PSC, will serve as secretary, taking over from Andrew Astwood. At the moment the Treasurer's position is vacant but this will be filled by John Willems in the interim.
Around the Web