Chief Magistrate Priya Sewnarine-Beharry yesterday recused herself from handling the case involving local cricketer Carlyle Barton, who is charged with the fatal shooting of Shawn Nelson at Orange Walk, Bourda.
In announcing her decision at the Georgetown Magistrates' Court, Magistrate Sewnarine-Beharry explained that a man who was seated next to her clerk and in close proximity to her at the previous hearing was subsequently identified to her as someone watching out for the interest of the accused. The man, who she did not know at the time, later identified himself as being a member of staff of the Registry in the capacity as supervisor of court clerks.
As a result, the magistrate said that in the interest of ensuring that justice and fairness prevails, she decided to recuse herself from the proceedings.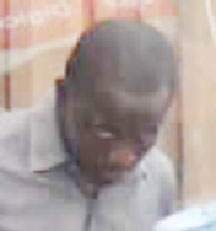 At the previous hearing, the magistrate had reprimanded the man and sternly cautioned him that he should have been seated in the public gallery of the courtroom since he was not there to execute any task relating to his duties as supervisor of clerks.
At yesterday's hearing, she said that she did not feel comfortable and does not want to be accused of any undue influence whatsoever over the outcome of the matter.
The Chief Magistrate then informed the accused that his matter would be transferred to Court Five before Magistrate Fabayo Azore. Meanwhile, the preliminary inquiry into the matter is set to commence on July 9.
Barton, 23, formerly of Lot 39 Hadfield Street, is accused of the May 26 murder of Nelson.
Nelson, 39, was shot in the head and the bullet caused so much damage that doctors said there was a very slim chance of his survival.
He died in the Intensive Care Unit (ICU) of the Georgetown Hospital the day after the shooting. Police officials say that they are in possession of surveillance footage that captured the shooting.
Around the Web