A four-year-old girl of Foulis, West Coast Berbice died after she was struck down by a car, PGG 2527 around 8:30 am on Tuesday.
Trichel Makela Williams, a student of the Belladrum Nursery School was rushed to the Fort Wellington Hospital where she was pronounced dead.
Reports are that she was crossing the road with her six-year-old brother, Mark when tragedy struck. Her mother, Bevon Bobb, 27, said she was holding her four-month-old baby as she watched them leaving the yard.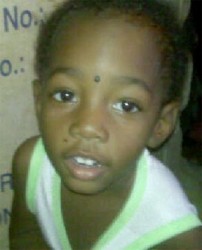 She had also called out to their cousin who lives on the opposite side, to cross the children. As the cousin was doing so the car that was leaving the gas station nearby hit the child.
The cousin noticed the car coming and tried to grab the children out of harm's way but only managed to save Mark. She watched in horror as Trichel was hit and flung a short distance away before landing on the parapet.
The driver of the car who was headed to New Amsterdam tried desperately to avoid the child, according to reports, and ended up in the trench. He has since been taken into custody.
Bobb said she was standing at the side of the stairs when she heard a loud "Blam!" She turned around just in time to see her daughter being "pitched up in the air."
She said she placed the baby down in the yard and ran out on the road hollering. The cousin and Mark were also screaming.
The child's distraught father who was also in the yard had reached the scene before Bobb. He cradled the child, who appeared to have died on the spot.
After he realized that she was not responding he started to scream and roll on the parapet in agony until he fell unconscious.
Bobb also had to pull him back to prevent him from ending up in the trench.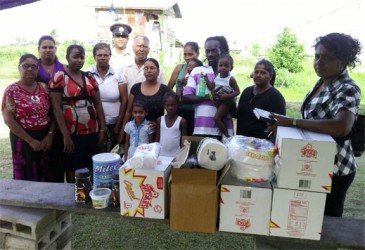 She tried desperately to get a car to take the child to the hospital and picked her up and ran with her to the home of a vehicle owner who willingly assisted
Meantime, while this newspaper was speaking to the family, Regional Chairman of Region Five, Bindrabhan Bisnauth, Information Officer, Sandie Ross and Assistant Superintendent of Police, Jairam Ramlakhan dropped in to offer their condolences to the family.
The regional officials also presented a quantity of food and other items mostly to assist them during the wake.
Bisnauth urged the parents to continue to be strong for her three other children: Mark, six, Akela, one and four-month-old Milton.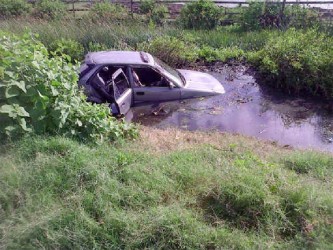 Around the Web