Amid criticisms of the lyrics of one of his chutney hits, Trinidad entertainer "Ravi B" has apologized to his fans here.
The Women and Gender Equality Commission here on Tuesday called for a ban on the rum drinking song 'Prescription,' which it says fuels gender-based violence and another by the Antigua soca band Burning Flames.
Ravi "Ravi B" Bissambhar in a short text message to the Trinidad Guardian yesterday,  apologised to his Guyanese fans. He said: "I am very sorry if anyone finds my song offensive. It was done purely as an item of entertainment and I have performed it several times in Guyana. I love all my Guyanese fans and again I am sorry if anyone feels offended."
Also contacted yesterday, Tuco president Lutalo "Brother Resistance" Masimba told the Trinidad Guardian that although you cannot tell an artiste what to write or sing, it was the personal responsibility of all artistes to be mindful of the messages conveyed in their songs. "As an artiste you have a responsibility because you are dealing with words and you are putting music out there for people to move to. They also have to remember that this music can be heard by children," said Masimba.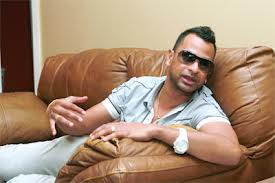 He told the Trinidad newspaper that  it was also the responsibility of radio stations and the media to ensure songs with improper or offensive lyrical content were censored.
Around the Web