Countries that condone or do not have effective preventive measures in place to stop corruption will lose investors, Canada's High Commissioner to Guyana David Devine warned yesterday, even as President Donald Ramotar said government does not get enough credit for its efforts to deal with the problem in the face of only 'perceptions.'
"On a global scale, investors pursue investment opportunities in locations where there are established ethical and transparent business practices. Firms work in countries where their investment dollars are managed efficiently and where practices such as child labour, bribery and corrupt practices are seen as social ills that have no place in business dealings," Devine told the opening of a two-day investment conference at the International Convention Centre at Liliendaal yesterday.
The two-day conference being held under the theme 'Maximising Opportunities for Investment in Guyana' is focusing on enhancing Guyana's economic prosperity by identifying the challenges and opportunities facing foreign and local investment in Guyana. Ramotar, President of the Caribbean Development Bank, Dr. William Warren Smith, government ministers, members of the diplomatic corps, businesspersons and other officials were present as the Canadian High Commission-sponsored conference opened.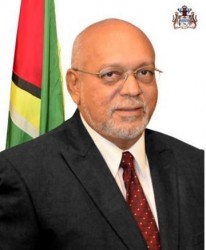 The issue of corruption in government has come under increasing scrutiny, with the problem most recently highlighted by former Speaker of the National Assembly, Ralph Ramkarran, who said that the PPP is under the spell of corrupt groups. Ramkarran, who left the PPP over concerns about corruption, wrote in his weekly Sunday Stabroek column that the administration is reluctant to do anything about corruption due to its link with three discrete groups which finance the PPP's leadership and fuel graft, including a group of wealthy and influential businessmen with high political connections who profit from insider information.
"International firms are often beholden to the laws of their countries and the expectations of their investors who often entrust their hard earned dollars into companies who operate abroad. Canadian, US and UK firms that work anywhere in the world can be severely prosecuted back in their own countries under their own domestic law for engaging in bribery or corrupting any public official in another foreign country anywhere in the world. Companies who do not adhere to the rule of law or are involved in unethical business practices understand that these practices threaten the very lifeblood of their existence," Devine told the conference yesterday.
He said that shareholders would not risk investing their hard earned dollars in companies whose business practices would put their investments at risk. "The insecurity that is created by the unwillingness or inability to enforce laws and regulations is considered by many investors to be the single greatest impediment to their decision to invest. Countries that condone or do not have effective preventive measures in place to stop corruption will find that the investors who are ethical and conscious of their global image will choose to not invest," he said. "There still may be investment deals; however, these deals may be accompanied by uncertain terms that will not offer the same integrity and commitment to the country and its peoples."
'Not recognised'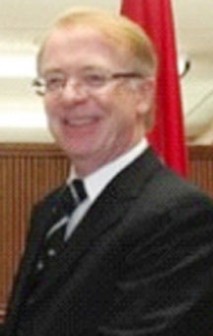 Speaking after Devine, Ramotar declared that Guyana believes in the rule of law. "However, I cannot help but notice that some driven by other agendas have unleashed sometimes even vulgar attacks with the aim of trying to tarnish many of our projects and the good name of our society. Corruption has been spoken about over and over again and I have said openly that we know that we have corruption in our society but what is not recognised is all the procedures that we have put in place to fight corruption in Guyana," he said.
The president stated that before the PPP came to office, there was no tendering system in this country and now it is open and published. "Many of what is reported sometimes in the press, our secret deals, some of these things have been advertised in the very paper that sometimes repeats this nonsense," he asserted. Among government's efforts Ramotar cited the organisation of a public discussion on television. "Seven programmes and [on] none of these programmes were any strong, entrenched corruption … ever established," he said, while adding that government is ready to do it again. "Talk and be very open about these subjects," he said.
Ramotar further said that when the government challenges the reports of corruption, all that is being heard of is "perception."  He said that while government's public relations maybe not as good as others, repetition of some of these things – "perceptions themselves are engineered and manufactured"-  can have serious harm in society because they can be self-fulfilling prophecies sometimes. He added that he hopes that this does not happen in Guyana.
Devine had noted that the discussions, the panels and presentations of the investment forum will address the barriers against and opportunities towards improving Guyana's investment climate. The programme focuses on the steps that Guyana should consider that would help to improve the country's investment potential. The forum will also address the impact that social ills, such as bribery, lack of transparency and corruption, have on investment, he said.
The Canadian diplomat noted that globally, the demand for investment dollars is becoming increasingly tight and competitive. "This is true even for countries like Guyana that are blessed with extraordinary natural wealth.  Investment decisions are made in dollars and cents. Countries that are successful in securing investment funds from reputable lenders understand that they have to take the necessary steps to create an investment climate that is conducive to attractive investors," he said.
Devine stated that Guyana is a beautiful country  but when investors are pondering investment destinations they will ask critical questions such as why should investment funds  be channelled to Guyana as opposed to some other place in the Caribbean or South America. "The answer really depends not only on the attractiveness of Guyana as an investment destination but also on the fairness and balance of the country's regulatory environment," he asserted.
In relation to Guyana's business climate, Devine said that even with its impressive prospects, Guyana must satisfy certain key requirements of global lenders in order to successfully raise required capital in international markets. "Guyana's investment potential hinges on the confidence of investors in the country's security and governance," he declared.
He noted that everyone recognises there will always be a certain amount of red tape and bureaucracy in every potential investment destination. "However, old archaic laws and regulations often hinder the efficient use of investment funds and can result in loss of valuable investments. In an environment where time is money, a deal may not even be considered by a potential investor because of the restrictive rules. However, the lack of good transparent regulations and laws can also act as a deterrent to solid investment opportunities.  Investors will look at what exists within a country, such as copyright laws and intellectual property protection laws, as indicators of how their investments will fare in international jurisdictions," he stated.
In terms of attracting and maintaining Investment, Devine said that the ability to continuously reinvent, to be flexible and to respond positively to economic shifts is particularly important in today's volatile global economy. "Investment funds will flow to places where it gets the best rate of return in relation to the risk. Reducing that risk must be top of mind for Guyana. This is where the exercise of looking at how rules, regulations and policies negatively affect investment must be taken seriously," he said.
"Growing economies, such as Guyana, need to pay attention to the conditions that are necessary for success. These include sound economic fundamentals, combined with a solid regulatory environment that facilitates the conduct of business, built around the cornerstones of free enterprise, free trade and free markets. The pursuit of these fundamentals will help to establish Guyana as one of the most attractive business hubs in the region, Devine stated.
He noted that countries across the globe are engaged in the continuous process of stripping away red tape that can affect the vibrancy of their investment potential and questioned whether gold or oil or anything else will really sustain the economy in the long-term if the regulations are not right. "It is hard to say but one thing is for sure: If there is lax enforcement and transparency of the rules and little done to update them, it will make it more difficult to attract needed investment," Devine asserted. "The work of promoting ethical and responsible investment is an important issue for any country – but can also be challenging and we all know that there is always room for improvement," he added.
'Overstepped'
Meantime, in his remarks, Ramotar said that government welcomes the support of friends in the international community but added that it sometimes gets the feeling that boundaries are often overstepped. He pointed to the situation of trafficking in persons and said that "subjective and unfair positions" can harm the reputation of the country which is extremely important for attracting investments. These unjust and unfair judgments can lead to undermining of useful partnerships, Ramotar said.
He cited the US State Department's human trafficking report, which he said year after year "fails to take …account of Guyana's realities" and is inconsistent in its method of ranking Guyana, and fails to take into account reports and facts that Guyana has to submit. "We are unfairly judged and unfairly ranked," the president said.
He said that US has far worse versions of the same challenges that Guyana faces and Guyana has stepped up efforts but this year was downgraded.* The president also said that he does not believe a lot of what is written is true.
Guyana is open for investment, Ramotar also said, having noted that government has been investing heavily in infrastructure and he also pointed to the increase in foreign and local investments. He acknowledged that there are some problems with red tape and bottlenecks but said that these are being dealt with. He said that Guyana needs more investments and to do this needs new types of infrastructure. He highlighted that a priority is building human capital and government has been creating the conditions for this. Cheap energy is needed and the hydro-electric power station is important, he said.
The president also said that Guyana has great potential for tourist development and government is trying to create the infrastructure for investments in this area. A deep water harbour and the Linden-Lethem road remain priorities, he said.
* Correction: An earlier version of this article incorrectly stated that this is the third consecutive year that Guyana has been placed on the Tier 2 Watch List in the US State Department's annual human trafficking report. In fact, Guyana was placed on Tier 2 in the report for the two previous years and on the Tier 2 Watch List in this year's report.
Around the Web