The Astor Cinema, built in 1940 and the last of Georgetown's old-style movie houses, yesterday closed its curtains for the last time and is now up for sale or rent.
Management of the movie theatre declined to expand on the reason for closure. "It isn't profitable anymore and we are closing," said a man who identified himself as the manager but would not give his name.
A sign on the front of the building states that it is for sale or rent.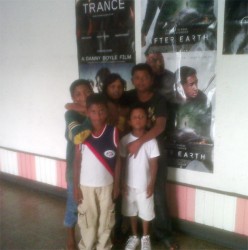 When this newspaper visited, Tyler Perry's movie 'Good Deeds' was about to be shown coupled with 'Sparkle' as the theatre had still given Guyanese the 'Two for the price of one' that would include an intermission  after the first movie.
About 20 persons went to see the movies.
Housewife Babita Balkissoon, of Mon Repos, East Coast Demerara, informed that taking her four children to Astor was a weekly activity  for her family as the $300 cost per person did not drain her pocket and her kids were still entertained. She was disappointed on learning that yesterday was the last of her family's visits. "Why deh closing?" she asked. "… Lord I will have to save up and take them to the new one," she added.
The children said that they enjoyed their weekly trips with their mother and yesterday they brought their friend and neighbour with them to share in the fun.
Security guard Trevor Sealy was also among Astor's last patrons. The 61 year old uses the cinema as his resting place in preparation for the night shift job. " I come here pay the $300 and cool out until is time to go in…sometimes I at home and don't get no peace , you understand, but sometimes they is show one one bad films I is really enjoy man…I sad deh closing but wuh I gon do," he said.
Asked if he would visit the modern theatres, he laughed when he heard the cost saying "$1500? Fuh one person? Man they shoulda really try upkeep this place and let it gat to come to this. Wuh gon happen to people who can't pay? If a gat to take a lady fren is whole $3000 plus I got to get her a soft drink and something. I can't afford that."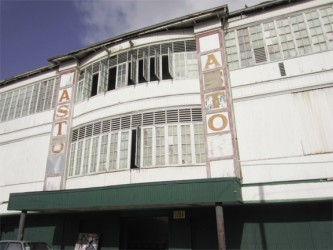 The other persons spoken to said they lived on Waterloo Street and another man would only say that he is disappointed in the closing as he sucked his teeth and rubbed his head.
Around the Web