A 17-year-old girl and her 18-year-old boyfriend died on Saturday in Queens, New York when the speeding car they were in crashed into a guardrail on the highway, the New York Daily News said.
Guyanese Meera Dukharan and Anil Persaud, parents of a 14-month-old daughter, were in the backseat of the car and were flung out when it crashed.
The car was being driven by their friend Madosh Hansraj, 20, who had been drinking and was speeding. He was arraigned on charges including manslaughter, assault, criminally negligent homicide and driving while under the influence and is being held on $250,000 bail, the newspaper report said.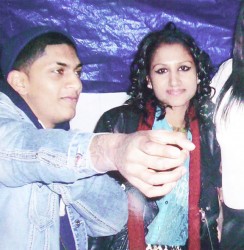 According to the report, there were three other young people in the car. Two of them were slightly injured, while the other has been hospitalised.
The Daily News reported that Hansraj had been drinking beers and shooting pool at Michael's Side Pocket bar in Richmond Hill. Around 4 am, he "packed five friends into his 1996 Honda Civic," the newspaper quoted the police as saying. He lost control while driving on the Grand Central Parkway.
The Daily News spoke to the grieving relatives of the couple who said that they would be buried side by side tomorrow.
"We would never separate them in life and we will never separate them in death," Dukharan's grandmother, Jina Mangru, 54 told the newspaper. "They were lovers."
Mangru vowed to provide the couple's 14-month-old daughter, Meya, with a wonderful upbringing.
"She is loved by every member of this family," Mangru said. "She will be in good hands."
Around the Web