Two-year-old Prity Mohammed who was severely burned in a gas explosion last month at Unity, Mahaica succumbed to her injuries on Monday evening, relatives said yesterday.
Her uncle, Kishan 'Anil' Ramdat still remains a patient of the Burn Care Unit at the Georgetown Public Hospital,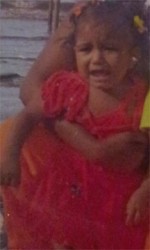 and is doing a little better. His father, Samaroo Ramdat said that although he cannot speak because of a tube which is in his throat, he is 'coming around.'
Prity and Kishan were burned after he fell asleep near a gasoline container with a lit cigarette. It was while running past his niece, she was burnt.
Samaroo had said that his son had fainted and fallen to the ground as he ran, hitting his head in the process and losing consciousness.
They doused both him and the infant and a kind neighbour rushed them to the hospital.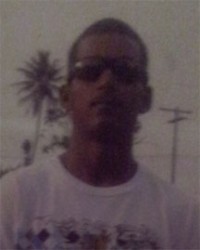 Her mother Shelly Ramdat said that her only daughter's death came as quite a shock for her. "She was normal and everything. I stepped out of the room for a few minutes and when I come back in she de just dead," the distraught woman said.
"Her older brother deh asking for she every day. It really hard. She was talking normal, laughing and everything."
The two-year-old had sustained severe injuries to both of her hands, back and face, her mother said.
Prity will be buried tomorrow.
Around the Web