Next year's graduating class from the Guyana School of Agriculture (GSA) will know how to operate a tractor and agro processing is to be introduced from the new term, according to Agriculture Minister Dr Leslie Ramsammy.
GINA said that he was at the time speaking at the institution's 49th graduation ceremony last week which saw 125 young men and women, the largest batch ever,  completing the first stage of their studies in the field of agriculture.
The Chairman's Prize was awarded to Alwyn Seegolam from the Essequibo campus while the Chief Executive Officer's prize was won by Vishan Persaud from the Mon Repos campus. Both of the awardees registered distinctions in the Diploma in Agriculture. Seegolam also secured the Gold Medal, an award that has not been given out for a number of years, GINA said. This medal is given to the graduate who performs academic and practical work in addition to campus community service.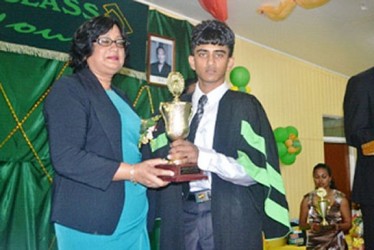 To date, about 3160 people have received training at GSA located  at Mon Repos, East Coast Demerara in the Diploma and Certificate programmes, GINA said.
Over the next year, the Ministry of Agriculture will be developing land within the GSA compound and other land owned by sister Ministries, GINA reported. Ramsammy said this would see the introduction of incubator plots where students can be formed into entrepreneurial groups and develop commercial projects.
"Some of these incubator plots will continue to be available to the graduates for between one and two years after they graduate…by the time our students leave here they must not only know agriculture science by the book, they must not only have some farm experience, but they must be able to translate this knowledge into a commercial venture…this is the new agriculture for Guyana," he stated, according to GINA.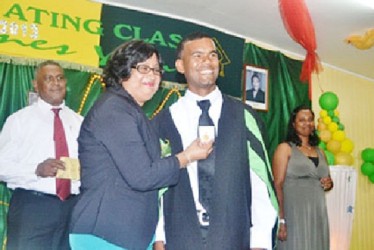 In his report, GSA's Chief Executive Officer, Brian Greenidge  noted that the school gathered around  60 percent of its revenue from the livestock farm, and the students were also able to develop two new products – a porridge mix and chicken ham. Both of these products are available for sale at the Guyana Shop, GINA said.
Around the Web