Twenty-year-old Shaquel Wilson was shot to his chest on Saturday evening while teaching a younger friend how to ride a motorcycle, relatives say.
Wilson, of James Street, Albouystown, remained in a stable condition at the Georgetown Public Hospital Corporation (GPHC) yesterday after being rushed there on Saturday evening but relatives remained clueless as to the reason he was shot.
The police had also said that they were unaware of the motive for the shooting. It is uncertain if the police, since releasing their statement on the incident on Saturday evening.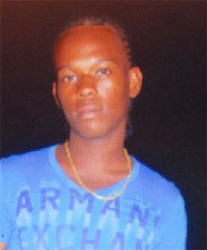 Relatives, when visited by Stabroek News yesterday, said that Wilson left his James Street home around 21:00 hrs on Saturday to teach his young friend how to ride a motorcycle on nearby Sussex Street.
Stabroek News was made to understand that while Wilson was instructing his young friend on how to operate the motorcycle, a man, clad in all-black apparel, approached him. According to a witness, the two men began arguing, during which the man in black pulled out and fired a handgun several times. Wilson however, was only hit by one of the rounds, which struck him in his chest.
The man's brother, Kester Wilson, told Stabroek News yesterday afternoon that the bullet which struck his brother exited through his back
.
A resident of the area in which Wilson was shot said that they heard gunshots but by the time they looked outside, "all I see is a man lying down on the ground bleeding. Nobody else aint went around. When people go out fuh see he, he did bleeding through he back."
Around the Web