President Donald Ramotar came out slightly ahead of former President Bharrat Jagdeo in voting yesterday for a new 35-member Central Committee of the People's Progressive Part y.
Though internal voting in the PPP has been long been questioned, it appears that Jagdeo remains a popular figure with candidates.
The results obtained today by Stabroek News also showed good numbers for Frank Anthony, the Minister of Culture  who has come up through the party ranks and Anil Nandlall, the legal affairs minister who is a relative newcomer to PPP politics. They polled well ahead of Minister of Natural Resources Robert Persaud. Anthony was third in the vote count.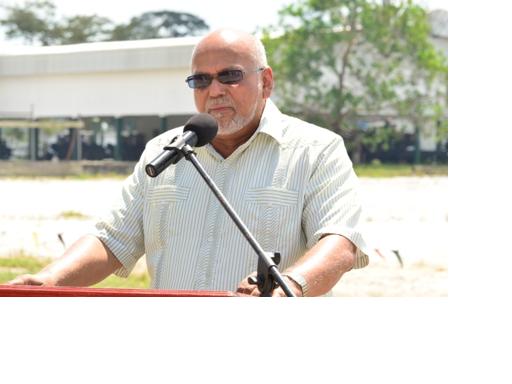 Donald Ramotar-886
Bharrat Jagdeo-851
Frank Anthony- 724
Anil Nandlall- 690
Gail Teixeira- 651
Navin Chandarpal- 604
Roger Luncheon- 560
Indranie Chandarpal-552
Pauline Sukhai- 546
Clement Rohee-540
Robert Persaud-537
Ganga Persaud-528
Bheri Ramsaran-518
Hydar Ally-504
Mohamed Irfaan Ali- 503
Komal Chand-486
Ali Baksh-450
Zulfikar Mustapha-446
Clinton Collymore- 445
Jennifer Westford- 429
Dharamkumar Seeraj- 420
Nigel Dharamlall- 389
Neil Kumar- 387
Shyam Nokta- 381
Vishwa Mahadeo- 358
Desmond Kissoon-312
Fizal Jaffarally- 275
David Armagon- 268
Omar Sharieff- 248
Mohammed Hussein- 247
Philomena Sahoye-Shury- 245
Brian Alicock- 243
Kellawan Lall- 246
Kwame Mc Coy- 228
Chitreka Dass- 222
Around the Web