Work on the Kumaka market tarmac in the Mabaruma sub-region is only 45% completed though it was expected to be finished this month.
In a written response circulated in Parliament yesterday to questions posed in the National Assembly by APNU parliamentarian Annette Ferguson, Minister of Local Government Ganga Persaud said that the initial timeline given for this Barima/Waini project was June 2012 but due to some defects in the evolution of the design, constraints were encountered and the Ministry was forced to re-design the project.
After approval in August last year, works commenced in September with an expected completion date of March 16, 2013. However, additional changes were made due to the boggy nature of the land which now caters for a long term effect with the installation of a revetment at the sides and front catering for the most vulnerable and traffic-traversing areas of the tarmac. Longer piles and more backfilling were also recommended and the project was extended for three months with completion now expected this month.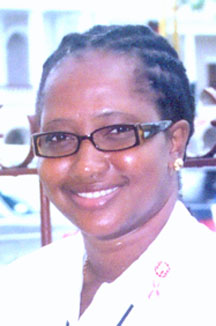 However, according to information provided by the minister, the project is only 45% completed and expenditure to date is $14.4 million. The contractor for the $30.7 million project is Joshi Construction and Transportation Services.
In December 2011, Cabinet Secretary Dr. Roger Luncheon announced that cabinet had given its no-objection to a $37.1 million contract for the construction of the Kumaka tarmac. At the time, Permanent Secretary of the Ministry of Local Government Colin Croal informed Stabroek News that mobilization and subsequent construction of the tarmac would begin immediately.
Kumaka has been affected by the encroachment of the Aruka River and residents have been clamouring for action to be taken.
Meantime, Persaud said that the back of the tarmac was excluded due to plans for future expansions which have now taken effect since the award was made as part of the 2013 budget estimates.
Around the Web