With eighteen grade one and two grade two passes, 16-year-old Zimeena Rasheed of Anna Regina Multilateral Secondary in Essequibo has emerged as the country's top performer at this year's Caribbean Secon-dary Education Certificate (CSEC) examinations.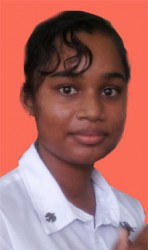 Rasheed, who says that she wanted a challenge, wrote 20 subjects at this year's examinations, which is the first time in the country's history that a student has written so many subjects at one sitting.
Rasheed, whose interests range from debating to karate, was shocked to learn that she was this year's top student.
She explained that preparing for the examinations was very hard, with a lot of School-Based Assessments and lots of extra lessons offered by her school teachers. "The lessons were so much that sometimes I even forgot them. Sometimes, I studied till 2 and 3 in the morning. Sometimes, I wished there were more hours in the day," she said.
Her favourite subject is Technical Drawing while her least favourite is Electricity, which she found the most challenging, she said.
Rasheed, a youth ambassador who will represent Guyana in a student exchange to the USA, attributed her success to her parents, teachers, peers, God and to everyone who has helped somewhere along the line.
As regards her future plans, she said her fascination with tall buildings has made her very interested in structural engineering. However, although she has applied to the University of Guyana, she is unsure what she intends to study there.
Minister of Education Priya Manickchand announced the results yesterday at the Anna Regina Multilateral School, in Essequibo, which is also responsible for Yogeeta Persaud, who is the second best overall performer this year with 18 grade one passes.
Persaud, who is no stranger to academic success after topping the country in 2008 at the National Grade Six Assessment, was also shocked at her results and her placement as the second best CSEC student in the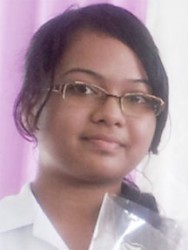 country. Persaud said preparing for the examinations was rigorous and there were a lot of late nights and extra lessons.
The teen, who described herself as shy, is still indecisive about her plans come September. In the meanwhile, her advice to those students who will be sitting the exams next year is to decide on what they want and to make sure that they focus on those areas.
Queen's College (QC) student Phillipe Walker, 16, was overjoyed at gaining 16 grade ones and one grade two. The excited but still modest Walker, who was thankful to his parents for the sacrifices they made for him, said he plans to move to Sixth Form before pursuing studies in medicine.
Another QC student, Akeila Wiltshire, 16, also gained 16 grade ones and a grade two. "I was really happy. I did not expect to do this well. The only subject that was challenging was Physics all the others where fine," she said via telephone while also thanking her parents along with her teachers, especially Ms Baksh.
Cecil Cox, 16, also a QC student, scored 16 grade one passes and said he was grateful for what he had achieved. "I have not yet planned on what my next step will be but I'm very grateful for where I am and what I have achieved," he said, while noting that he does plan on enrolling to pursue studies at the Caribbean Advanced Proficiency Examination (CAPE)-level in September.
"The most important thing when you are studying is to keep focused on what you are studying and don't give up," he advised.
Akash Jairam, also of QC, gained 15 grade ones, two grade twos and a grade three. "The feeling is great. I believe I could have done better but I am grateful for the results. I am glad to see some positive outcome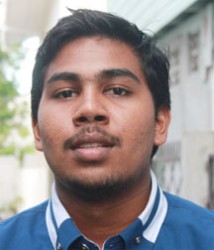 from my months of hard work," the 16-year-old said.
In seventh and eight places overall, respectively, were Sharmila Ramlall and Shahrazaad Khan, also students of QC.
Ramlall, who secured 15 grade ones and two grade twos, said she was thrilled at her success even though she was a bit tense at first as she was worried about how she did. She found the hardest part to be completing her SBAs, because they were so many. "I feel very proud of myself," she said, while adding that her teachers at the school did a good job. "I must say thanks to them," she added.
Khan wrote 16 subjects, passing with 15 grade ones and a grade two. "I am elated, excited and happy. There are not words enough to describe how I feel," she exclaimed. "I would like to thank Allah, my parents and grandparents, not forgetting my teachers, both at school and lessons," she added.
St Rose's High School student Crystal Nelson, 16, who achieved 15 grade ones and a grade two, said that her plans for furthering her education are wavering since she does not want to burden her parents financially. She added that a scholarship to study at the University of Guyana would be very much appreciated. If she is unable to secure one, she stated that she would seek to further her studies at the sixth form-level. She credited her success to hard work, adding that her results made her feel really good, especially since she did justice to her parents. She said that she feels she made good use of all the help her parents gave to her.
16-year-old Rafena Mustapha, one of Saraswati Vidya Niketan Secondary School's top students, gained 15 grade ones, which made her very happy. She said that she wanted to make her mother proud and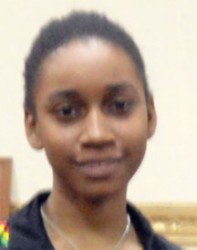 was very proud of herself to have done that. She also thanked everyone who took part in her accomplishment. When asked what her plans were for future studies, Mustapha said that she would most likely pursue studies in Psychology and Neuroscience.
Her fellow student Parmeshwarie Seodat, 16, who received 15 grade ones as well, was also happy with her results. "All my hard work paid off. I studied hard," she said. Seodat said that the hardworking teachers played a major part in her success and added that she plans on pursuing studies in medicine.
QC student Nabeeha Ali, who earned 14 grade one passes and a grade two, placed 12th overall in the country. She said Spanish was a challenge and Mathematics was a little tough but she coped with the support of her parents and teachers. "I love medicine. It is an option I think I would like to explore," she said of her plans.
QC's Kezia Daniels also garnered 14 grade ones and a grade two and she said she was overjoyed at her success. "It is so surreal. I feel divinely favoured and I am beyond grateful. My next step in life is definitely sixth form. I am yet to pick a specific career but my choices are narrowed to three: a heart surgeon, a paediatrician or a lawyer," she disclosed. Her ultimate long term goal is to one day become the President of Guyana, with her schoolmate Phillipe Walker as her Prime Minister.
Fatima Haniff, 16, of ISA Islamic Academy, was both excited and thankful for her 14 grade ones and a grade two pass. She thanked her parents and the hardworking teachers at her school. She stated that she was not sure as yet what was on the horizon for her future in tertiary education.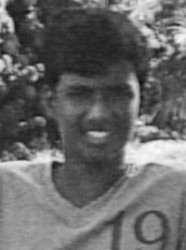 Anuradha Sookdeo, 16, a student at the Saraswati Vidya Niketan, also achieved 14 grade ones and a grade two.  She said it was an amazing feeling to have performed so well and that all her hard work paid off. She was grateful to God, her parents and school teachers. On future studies, she stated that she expects to attend the University of Tampa, in Florida, to study law and journalism.
A schoolmate of Sookdeo's, Romini Sukhal, 16, said that she was delighted and felt very good and proud of herself for receiving 14 grade ones and a grade two pass. "I would like to thank everyone who has helped me achieve this," she stated, while revealing that she plans on attending the University of Guyana to major in Accounts.
Seventeen-year-old Nicholas Elliot, a QC student who gained 14 ones, said he was elated that his hard work paid off. "I plan on going on to do the CAPE exams and after that study medicine, maybe later onto medical surgery," he said.
Sasha Woodroffe, also of QC, found out that she got 14 grade ones via the internet. She said Mathematics is one of her strong points and she plans on becoming an economist. "I did not get to go out too much, I had seven hours of sleep… but it paid off," she said.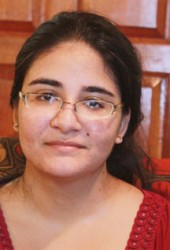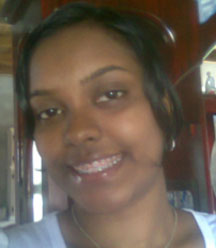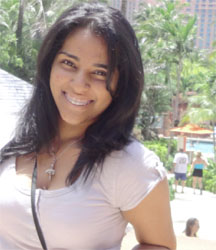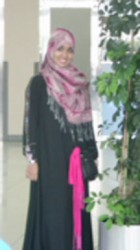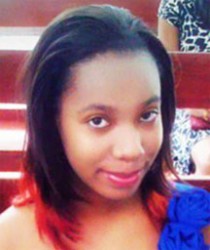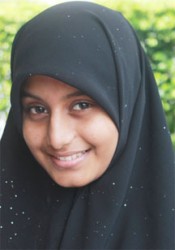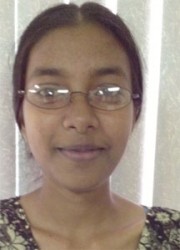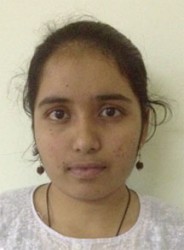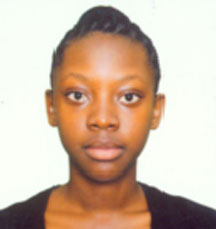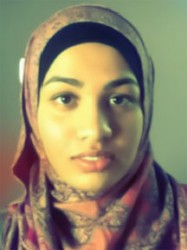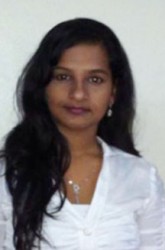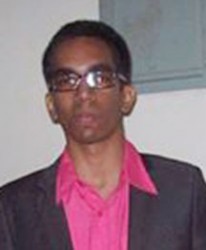 Around the Web