The US Embassy in Georgetown has announced that Bryan D Hunt will be assuming duties as the Deputy Chief of Mission.
Hunt served as Deputy Chief of Mission in its Embassy in Port Moresby, Papua New Guinea from July 2011 to July 2013, handling bilateral relations with the countries of Papua New Guinea, Solomon Islands and Vanuatu, the Embassy said in a press statement.
Hunt is a career foreign service officer with extensive service in South Asia and Africa. He served as Counsellor for Political Affairs at the US Embassy in Islamabad, Pakistan from July 2009 to October 2010 and in two other capacities in that country from July 2006 to July 2009 and from August 2004 to July 2006.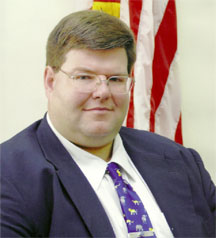 From 1996 to 2002, Hunt served in several African countries: in Mozambique from August 2000 to August 2002; in Botswana from September 1998 to August 2000; and in Guinea-Bissau from September 1996 to July 1998.  He also served in the United States as Deputy Director for Regional and Security Affairs in the State Department's Africa Bureau from October 2010 to July 2011 and as Desk Officer for Angola in the said bureau from September 2002 to August 2004.
Hunt has received various Department of State awards, including the Superior Honor Award, Meritorious Honor Award and the Franklin Award.  He earned a Bachelor's Degree in International Studies from the American University School of International Service. He was pursuing graduate studies in international development at the Elliot School of Foreign Affairs at the George Washington University at the time when he joined the Foreign Service. Hunt speaks Portuguese as well as limited German and Urdu.
Around the Web