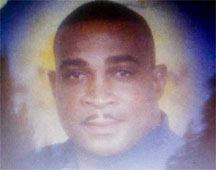 Knowing firsthand the trials and tribulations US deportees face once they arrive back in Guyana, city businessman Paul Giddings is urging the business community to welcome them with open arms and offer them jobs so that their lives can move in a positive direction.
Giddings, now 52, was deported to Guyana in 1996 after serving a 78-month prison term for a crime which he said he did not commit. Prior to that he had spent 12 years in the United States Marine Corps. When he touched down on home soil he was 35-years-old.
Today, seventeen years later, the father of three sits on a pillar of success which he single-handedly built from an idea which came to him while incarcerated.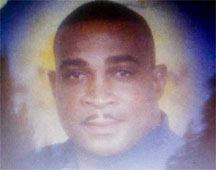 It was the recent SN interview with Mohamid Nazim Mohamed who was deported back home after living in the United States for 29 years, that prompted Giddings to decide for the first time to tell his story and urge Guyanese to give deportees their support.
He has since agreed to help Mohamed in whatever way he can, and the two have since met to put the plans in motion.
During the interview with Stabroek News Giddings in his appeal to the business community said, "Don't judge someone who is coming home under a deportation status to be a bad person. People are deported for many reasons." He said that he doesn't care who calls him a deportee, but one must also look at the progress that he has made. Giddings said that if it wasn't for him, he doesn't think anyone would have come up with the idea of resurrecting the pawn shop business. "Paul Giddings did that and today you have approximately 20 pawnshops. Every single one should say thanks to me because I came home with that idea," he said.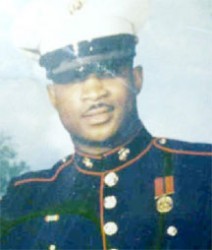 He said that if deportees don't get help when they come home they could turn to things like drugs, and stealing. "If people like myself reach out to help them, providing that they could be disciplined and honest I am willing to help anyone who comes to me for help," he said, adding that he had rules, which are that you must be disciplined, you must be honest and you must not get involved in any illegal activity. "If they can follow those three rules of mine, they can come to me any time for help," he said.
Giddings explained that he and others at one time were trying to get an organization going to help deportees when they return home, saying that the first thing these persons need is jobs.
He said that in the United States you are imprisoned in correctional facilities which help to mould you into something, but it is all for naught if you return home and are treated badly.
The businessman said that deportees should not be stigmatized and painted in a negative light. Instead, he said, they should be accepted by Guyanese society including business people as they too are Guyanese. He repeated that once these people arrive in Guyana and he can assist, he will.
His advice to deportees arriving here is that they should not waste time with the US Embassy because there is nothing the officials there can do: "What deportees need to focus on is that they are home, try to readjust in a positive way and do whatever you can to work legally to earn an honest dollar because [otherwise] you gon end up back in prison again. This prison is not like America."
He also used the opportunity to encourage his business associates to help deportees if they come and ask for a job. He said that many persons have said that once people hear their accents there are no jobs available.
"Give them a second chance. Everyone deserves a second chance," he said adding that the mindset of deportees can be changed once they get positive vibes.
Asked if he is surprised that there are no facilities to assist deportees, Giddings responded in the affirmative. He said that in Trinidad and certain countries there are provisions for them. He noted that people get deported for the simplest things and asked if this makes you a criminal. There should be a system, he suggested, where businesses could be contacted for job placement when deportees are about to be sent back.
He said that he has no deportees on staff at the moment but had several in the past. One of them has moved on to an ice cream business.
Giddings said that today despite the talk out there, he can proudly say, "I am clean and I am free and every single thing I got came from honesty."
Dark days
As Giddings spoke with Stabroek News in his office at the Princess Raven Hotel on Smyth Street, he recalled the dark days in his life.
He had left Guyana at the age of 14 and when he graduated from High School in New Jersey he had joined the Marine Corps in October 1979. "I was a successful marine because I would have gotten my ranks on time," he said, adding that living in North Carolina, a Southern state, "I grew from nothing to something and I think this is where my problems occurred."
He told this newspaper that he went Absent Without Leave (AWOL) in March 1989 because of certain things he was unable to cope with. "Because first and foremost I was afraid of being locked up… I was always falsely accused of things and I think that it was because of my lifestyle; they always picture me doing the things that I wasn't doing because of my company." He was, he said, always up to date with fashion and owned several vehicles.
He explained that while he was in the Marines he was "all about business," and this apparently generated a lot of envy.
Giddings said that the only wrongdoing he would admit to was going AWOL because "I was afraid to face the music. I should not have done that." He said that on June 10, 1989 he was visiting one of his businesses, a hair salon/boutique, when he was arrested by an undercover cop who recognized him. Giddings said that when he asked the cop how he knew who he was, he replied, "Giddings, you are one of the best dressers Jacksonville, North Carolina has ever seen."
When he went to the military compound, he continued, the first thing he had to face was going AWOL. He said that while incarcerated he ensured that he maintained himself as a marine. He said that when he went into the court martial, the only thing the captain spoke about was what he had although he was only a sergeant – how many vehicles, how he dressed and how he lived.
Giddings said that apparently sergeants were only supposed to live up to a certain level and from all indications he was living above that. He said that he was released after 85 days and returned to active duty. He said that he was also an ATF licensed firearms dealer. His job in the Marine Corps he explained, entailed fixing weapons and teaching persons to shoot.
As a hobby he said, he obtained a licence to be a federal firearms dealer but what he did wrong was that he failed to obtain permits for every firearm transaction he did.  "My problem as an ATF licensed firearm dealer was in fact a paperwork problem," he said, and the ATF subsequently warned him and advised him how the paperwork had to be done.  He noted that at that point he was not selling weapons any more and as such the warning and the advice did not matter. After he was released on the AWOL charge, "the military picked it up," Giddings went on, and then tried to prosecute him for the ATF violation – failing to fill out forms. Eight months later he won the firearm paperwork case and was released back to duty a second time.
Re-arrested
He noted that two days after his release he was arrested for conspiracy to sell drugs. "Why did you loose me if you knew you had something against me for drugs?" he said he asked them.
Giddings said that his court-appointed lawyer told him that a year was being offered, and since he had already been incarcerated for eight months there was only four months remaining to complete the year. "He tells me to say that I am guilty of the conspiracy charge of the drugs which I had no knowledge of, but here it is you are locked in and you want to get out and you are looking at eight months locked in and the next three months you are free. So I said I was guilty to enter into a plea agreement for 12 months," Giddings said, going on to add that he remembers the judge telling him not to plead guilty and then come back and say that "I say guilty because…" Nevertheless he had asked the judge to accept his plea agreement of 12 months regardless of whether he was guilty or not.
However, Giddings found that, "To get something you have to give something and unfortunately I had nothing to give the Feds. The Feds wanted me to get on the stand and testify against people who I never knew…" Because he did not lie for the Feds he got 78 months for the conspiracy charge. He expressed the view that court-appointed lawyers do not represent their clients in a zealous manner.
At the time of his troubles he had served the Marines for 12 years, and unfortunately for him he was not yet a citizen of the United States, although he had applied. After he had been locked up for six-and-a-half years (78 months) he was angry and had filed a motion to immigration asking them to deport him back to Guyana. At the end of the immigration hearing he told the judge he wanted to go home, although the judge had remonstrated with him that he was a military man and had family in the US.
While at the airport in Miami Giddings recounted that he was nervous, because he thought he might be arrested on a different charge: "I was lock up, win release; lock up, win release… and with the six-and-a-half years… the prosecutor was mad because I told the judge he wanted me to lie in court and he appealed my six-and-a-half years trying to give me 20, so I did those six-and-a-half in fear because at the end of the sentence they come and they grab you again."
He said that moments after he arrived at the Cheddi Jagan International Airport, he was so overjoyed that he kissed the ground.
Subsequently, he said when he went to police headquarters at Eve Leary after he had cleared immigration, the ranks said that he wasn't Guyanese. He thought this was because he had his military picture and documents on him." While there, he said, an inspector told him, "We are not gonna have problem with you but I want you to stay away from two places. He said from America Street and something else. And I listened." He said that he has never gone to those places which the inspector named.
"Fortunately I came in with a plan and the plan worked," he related.
Pawnshop idea
Giddings recounted that it was while he was incarcerated, he came up with the pawnshop idea, and it was through partnerships and investments from family and friends that he was able to successfully launch his pawnshop business.
According to Giddings, when he learnt that he was being deported back home he immediately contacted his family and told them about his plans. He said that when he arrived here on January 20, 1996, he was broke except for US$500.
He said that it was a cousin who resides abroad who was his biggest partner. "I somehow recruited several friends who had money… I was the brains, the captain of the ship utilizing other people's funds," he told Stabroek News.
According to Giddings, prior to coming home, he contacted a friend here and when he arrived he was rented a small room with a desk across the road from Stabroek News. The friend had a boutique located there. Giddings said that he eventually moved to King Street where he started the Giddings Payday Loan.
He said that he later received a letter from the bank stating that he could not use the word 'loan,' and as a result he began using the word 'pawnshop' instead.
Behind the idea of the word loan was that of money being lent until payday. He said that when he came to Guyana he realized that there weren't many trustworthy people around and the local identification card was not like the one in the US where there are facilities in place to track people and get back the money lent. He said that his idea was once you have a job, you could have gotten a loan.
After his business began picking up, the location became too small and Giddings decided to move to Lot 54 Robb Street. It was at this point he decided to get his family involved since there was a demand for this sort of arrangement here.
Giddings explained that he subsequently went to Regent Street where Giddings Payday Pawnshop is curently located. He did return to Robb Street, he said, but this time under the name of Trustees Relief Pawnshop. This pawnshop is still in existence.
It was at this point, Giddings told this newspaper, that his business branched out to Parika, Grove, McDoom and Vreed-en-Hoop, and over time he was able to pay off his investors. For the past ten years he has been the sole owner of his businesses, he said.
Giddings told Stabroek News that he had another friend who came to Guyana under similar circumstances and he encouraged him to partner up with him. He said that when his friend was deported he went to Eve Leary and told the police that he had recently started a business and that the man was going to be working with him.
That person, he said presently owns his own pawnshop.
Success
"I am a successful businessman and a product of success," Giddings said noting that he branched off into several different businesses after that.
He recalled that when he arrived in Guyana, he had no family and this situation continues today.  He says that he does not regret his life in American as he firmly believes that everything happens for a reason. "If I was not locked up… I would have been dead today… I would not have had the time to figure out what I wanted to do in my native country Guyana," he said.
He said today he stands firm as a proud former United States Marine noting that it is this institution that moulded him. He emphasised that it is not the Corps that tried to destroy him but rather the people who made it up. A photo of Giddings  in his uniform sits on one of the walls in his office.
Giddings has two older daughters, the eldest being a 25-year-old who is married to a marine sergeant and the other who is 21 and is in the process of joining the US Marine Corps.
Around the Web