Nazalena Houston and her relatives are now feeling relieved after the body of her husband, Richard Lord, who murdered their two children and severely wounded her at their Zeelugt Squatting Area home on July 31, was found hanging at Zeelugt North, East Bank Essequibo yesterday.
The decomposing body of Richard Lord was discovered at about 12:30hrs hanging among a clump of trees on the Zeelugt foreshore by several boys, and Houston's relatives are of the view that he killed himself some time ago.
Lord had been on the run after murdering his two children Kimberley Houston and Tarif Lord. He had also attempted to kill his wife, Nazalena Natasha Houston.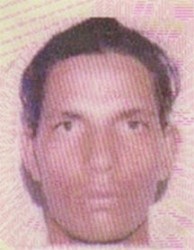 Her mother, Bibi, said that the family is now at ease as they had feared that he would have returned to kill Houston. "Thank God they find him… nuff nights I used to dream that he gon come and kill Nazalena or kill we in here. Somebody de say how they see he when them children de burying but mi ain't know why they ain't holler and tell people," the woman said.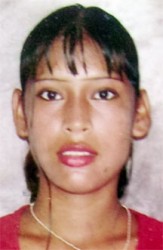 The woman added that Houston who has been in the care of social workers since she was discharged from the Georgetown Public Hospital was recovering fine. "She doing much better; she walking good and trying to do little things for she self… She miss them children bad. She tell me how she cut out they picture from the newspaper and put them at she bedside so she can see them every morning."
Lord's sister, Mary, said that she had not heard or seen her brother since the killings and that the family was in shock that he did something like this since he was a quiet man. They didn't know what could have driven him to murder his two children, she said.
Houston had earlier related to Stabroek News that she had decided to end their relationship and that while she was telling her husband this, he was sharpening his cutlass. She did not take this too seriously since Lord was always in the habit of telling her that he would chop her.
Houston had also said that it was only the Tuesday before the attack that she made a report at the Leonora Police Station and was told that she had to tell the officers the man's whereabouts so  they could send a patrol to look for him. However, she felt that the attack could have been prevented had they taken her seriously. "When I went to the station, I talk to this policewoman and I was telling her about what was happening and she tell me that I need to tell them his whereabouts before they send a patrol to find him. If they had done something this whole thing could have been prevented," she said.
Houston had said that Lord was always in the habit of drinking and abusing her and accusing her of being unfaithful, although he was the one who was having affairs. "Up to the same day he asking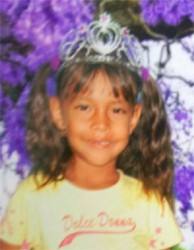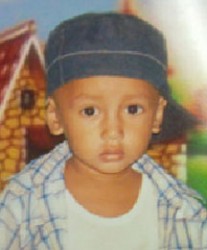 me if is the boy I went by and I tell he no, and he ask Kimberly and she told him no," she said.
Around the Web