Robert Manna, who was found dead at Westminster, Parfait Harmonie, died as a result of a fractured skull, a post-mortem examination has found.
The examination was conducted on Monday, his brother, Phillip Baburam said yesterday.
Baburam also said that he was told that four persons were in police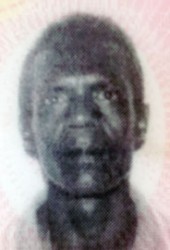 custody assisting with the investigation, including the persons Manna was last seen with prior to him being found dead.
Manna, 55, of Parfait Harmonie, was found lying in a puddle of water on the street in front of his friend's home, two streets away from his home on Saturday morning.
He was at the friend's home drinking on Friday night and his body was found the next morning.
His head was burst when his lifeless body was found yesterday morning. His trousers were also pulled down.
Around the Web