President Donald Ramotar is scheduled to join his colleague South American Heads of State in Suriname for the Summit of the Union of South American Nations (UNASUR) today.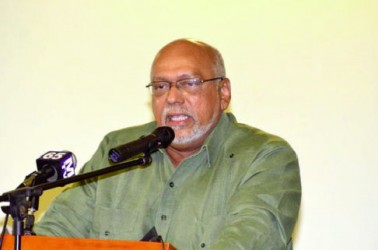 GINA last evening said that ahead of the forum,  Foreign Ministers of the 12- member group  met yesterday to discuss a number of  issues.
GINA said that the gathering of UNASUR leaders at the Royal Torarica Conference Room in Paramaribo will focus on the reinstatement of Paraguay to the group among other issues.
Paraguay was suspended after the removal President Fernando Lugo by the Paraguayan senate in 2012.
Among the other issues to be addressed are the development of a strategic vision for UNASUR,  GINA said.
Guyana chaired UNASUR for the first time after hosting a summit of Heads of State in November 2010.
Around the Web