Guyanese doctors who recently returned from Cuba and who have not been registered with the  Medical Council of Guyana are being asked to produce the requisite certificates to facilitate their registration before they are assigned to  posts across the country.
Chairmperson of the Medical Council, Dr Vivienne Mitchell said yesterday that the council has concerns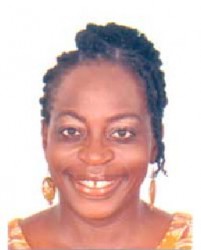 over the placement of the doctors at various health facilities across the country without verifying that they have the required medical certificates to practise.
Dr Mitchell, in an interview with this newspaper, stated that the Public Service Ministry has written a letter to the council with the names and addresses of the 271 Cuban-trained doctors and has asked it to register those persons. The Public Service Ministry said in the letter that the certificates for these persons will be provided after they are registered.
But the Medical Council Chairperson has said that they cannot register someone on the basis of their name and address alone without verifying that they have the certificate showing that they completed the medical programme and as such doctors who failed to produce their certificates will not be registered.
Dr Mitchell also voiced concerns that the council has discovered that members of the Cuban-trained batch of doctors were coming into the country and working for months without their documents being submitted to the council.
She stated that the discovery was made "by chance" this year, while noting that by doing this we are taking the risk of allowing persons to practise medicine without verifying their academic background.  She pointed out "it is not fair for these doctors to inadvertently commit an offence."
According to Dr Mitchell, the agencies responsible for this are the Public Service Ministry and the Ministry of Health. She also noted that she has since written to the ministries asking them to look into the issue.
Dr Mitchell further stated that they are willing to work with the ministry to ensure the doctors are registered as soon as possible.
An urgent notice put out by the Medical Council yesterday set out the requirements for the registration of doctors and warned of penalties for non-compliance.
Around the Web