The Ministry of Culture in collaboration with the Walter Roth Museum of Anthropology yesterday launched this year's Amerindian Heritage Month and Culture Minister Dr. Frank Anthony urged all Guyanese to use the occasion not just to celebrate but to contemplate on how they can learn from their indigenous brothers and sisters.
Heritage Month, which will be marked by numerous activities throughout September, is being observed this year under the theme 'Honouring our Culture, Advancing Our Future.'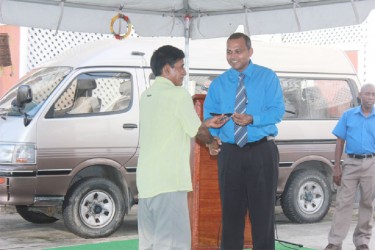 "It gives me great pleasure to launch this event. I want to encourage persons to go to the museum so that they can view some of Guyana's history," Anthony said in the feature address at the launch at the Ministry of Culture's compound on Main Street.
He noted that recently, in an expedition in the Rupununi, artifacts were found in a number of Amerindian villages that date back to 300 years ago. "…By doing this we are examining more about our ancestors and contributing to knowledge of humanity… currently we are working with Amerindian communities to develop community museums so that it can help them in their eco-tourism drive," he added.
Adrian Gomes, Coordinator of the Wapishiana Literacy Association, was presented with a collection of books by the minister and in addition, Anthony was also presented with a small model fish by Lokono artist of St Cuthbert's Mission Telford Taylor.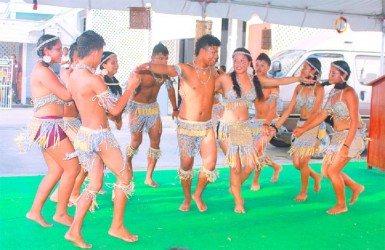 Gomes said that the community has been trying to preserve the language of the Wapishiana and with the development of the literacy association they now have in excess of 600 persons who are now literate in the language. "One of the activities we have been involved in is to produce stories in our own language so that those who are literate in the language can have material to read. We are glad to have the booklet published by the ministry," he said.
The ceremony included dances from the St. Cuthbert Mission's dance group and storytelling by Taylor.
Around the Web