By Tifaine Rutherford 
A 17-year-old sugar worker was killed and seven others injured in separate lightning strikes at the Wales and Blairmont estates yesterday.
Klein Roberts, of Lot 35 Murphy Street, Goed Intent, West Bank Demerara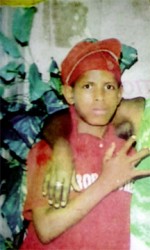 was found dead in a field at the Wales Sugar Estate, by several other workers.
Roberts had been working in the estate's backdam during a heavy downpour yesterday morning. His fellow workers were unable to find him after the rain stopped and were searching for him when they found him lying face down in a field.
At the Blairmont Sugar Estate in Berbice, seven workers from the cane harvesting gang sustained injuries when they too were struck by lightning. One of them, David Ramdial, of No 3 Settlement, Blairmont, West Bank Berbice, was said to be in a critical condition and he was later transferred to the Georgetown Public Hospital.
A source close to the Wales Estate said that the deceased teen, who only started working in the field laboratory three weeks ago, was putting rat bait next to some cane stools when the rain came down. After his body was found, operations were immediately ceased at the estate for the rest of the day.
At Roberts' home, his relatives had gathered to console his mother, Maxine Jacobs, who was still coming to grips with the loss of her son. The woman told Stabroek News that her son, who had only moved back in with her a month ago, had left home early yesterday morning to go to the estate and that she was shocked when she got the call that he was in an accident.
"Around 12 o'clock we get a call that he was in an accident and that he is at the dispensary at the estate. When I reached there, he wasn't there and then we heard he was struck by lightning and that we have to go at the estate and wait, because they trying to get a truck to bring him out of the field," she said.
Jacobs added that she does not know what really transpired, other than what she heard. She added that several officials from the estate visited the home but she was at the hospital at the time and did not get to speak to them.

Jacobs said that shortly after her son moved back with her, he got the job at the estate. When he got his first pay check last week, she noted, he bought a bag of bread and broke a piece and gave everyone, and that he changed $1,000 and gave his brothers and sisters each $100. "He was such a loving child, willing to do anything for anyone. This whole thing came as a shock because he left here good the morning," his mother added.
His body is currently at the West Demerara Regional Hospital and a post-mortem examination is expected to be conducted on Monday.
Meanwhile, in Berbice, Ramdial, Deodat Sahadat, 42, of Waterloo, Bath; Ramesh Ramoo, 38, of Bath Settlement; Wahabali Bacchus, 40, of Zorg-en-Hoop Scheme, Blairmont; Omesh Deochand, 27, of No 4 Settlement, Blairmont; Mike Harilall, 21, of Zorg-en-Hoop Scheme and Dereck Ramnarine, 25, of Blairmont, were all rushed to the Fort Wellington Hospital (FWH) after being administered first aid by the estate's health workers.
The other men remained patients at the hospital and were said to be stable, although staff from both hospital and the estate were monitoring their conditions.
They were all working in the backdam when disaster struck at around 8:15am. Several other workers, who were not affected, also left the backdam after the passengers' punt and truck were summoned to transport the injured out.
In an invited comment, a manager from the estate told Stabroek News that the men were loading cane when "a heavy flash of lightning" hit seven of them.
"We understand from the doctors that six are okay but the other one has some complications and we're transferring him to the Georgetown Hospital," he added.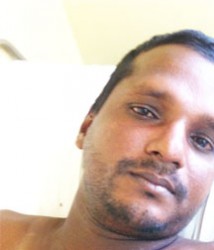 Sahadat recalled that he "had a cutlass in one hand" when he felt a heaviness in his head. He threw the cutlass away but he ignored the feeling.
It was not until he was being transported out of the backdam in the truck that he started to feel upset. The other workers rubbed him with Limacol.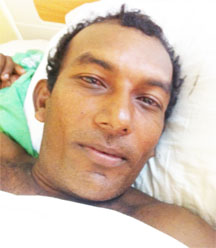 Ramoo said after he was struck, his right side became numb and his foot was also lifted up. He collapsed to the ground and another worker, who was with him, ran to his assistance.
In the case of Bacchus, he felt "the current pass through meh body" as he was loading the cane and he was pitched off the punt.
Deochand said he was struck twice. The first time he fell "and couldn't get up and the second time it hit me I get blackout." He, along with Bacchus and Harilall became unconscious and only regained consciousness while they were at the hospital.
Ramnarine who "felt the shock going through my body" also sustained burns to his hand. He "hustle to come off the punt" before collapsing to the ground.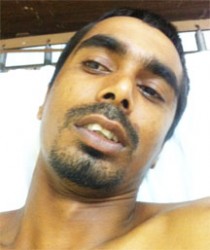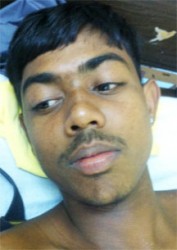 Around the Web