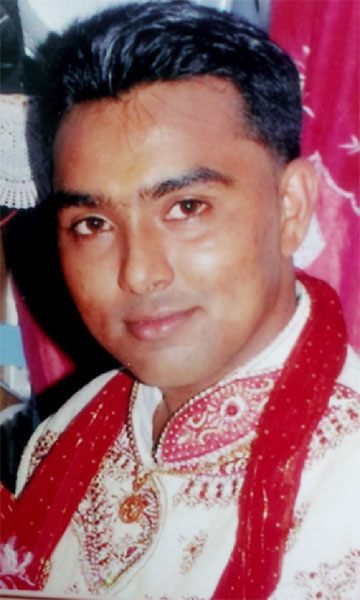 A man was on Thursday charged with the murder of Mahaica farmer Omadat Persaud, after ballistics tests on bullets recovered at the scene and from the man's body allegedly linked him to the crime.
A senior police official yesterday confirmed that Leon Howard appeared in the Vigilance Magistrate's Court on Thursday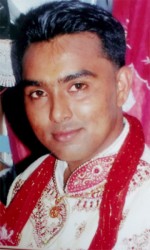 and that a second man, identified as Odinga Allen, will soon face charges as well.
Ballistics tests were able to link the bullets recovered from Persaud's body to a gun and ammunition which the two men were accused of having in their possession unlawfully.
The senior official called the development a "ballistics breakthrough" and proof that police can do good work, while noting that often people are quick to criticise police for not doing enough to solve crimes. The official added that at the time of murder, the perpetrators were masked but police used the evidence they had, including a warhead which was removed during the post-mortem examination.
Howard, who was on bail after being charged with having unlawful possession of a sub-machine gun, was recently re-arrested. Allen, who is in jail for the same charge, will be slapped with the murder charge when he makes his next court appearance.
Persaud was shot dead and his brother-in-law gun butted when masked gunmen invaded a house at Lot 70 Supply, Mahaica around on the night of July 8.
Police had said that investigations revealed that Yogendra Naipaul, 38, his wife Omadai Naipaul, 38, and their son and daughter were outside of the home when they were confronted by three men, two of whom had firearms.
The perpetrators took them into the building where they also held up Persaud, called 'Vicky,' who was shot to his head in the process.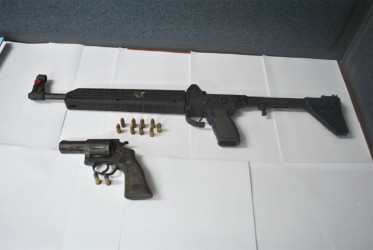 Persaud's brother- in-law, who was vacationing from abroad, was also gun butted to the forehead by one of the men. The armed men took away a quantity of jewellery and a sum of US currency and escaped.
Howard, a miner, was charged last month after allegedly being held with the sub-machine gun during a confrontation where his companion was shot by police.
Howard, 23, of 144 Friendship, East Coast Demerara appeared before Chief Magistrate Priya Sewnarine-Beharry on charges of having the unlicensed weapon and a quantity of matching ammunition in his possession at an East Coast Demerara restaurant last week.
At his arraignment at the Georgetown Magistrates' Court, Howard denied that on July 11, at Coldingen, East Coast Demerara, he had a Kel-Tec 9mm submachine gun while not being the holder of a firearm licence. He also denied that he had nine rounds of Kel-Tec 9mm ammunition without a licence.
The prosecution's case is that the police, acting on information received, en-countered Howard and another man at the East Coast Demerara restaurant, where they were acting in a suspicious manner.
Prosecutor Vernette Pindar had said that upon seeing the lawmen, Howard's companion whipped out a gun. After witnessing this act, Pindar said, the police shot the man to his knee.
A subsequent search by the lawmen of a haversack which Howard was carrying at the time reportedly unearthed the submachine gun and ammunition.
Around the Web