A city businessman is at the centre of investigations into the shooting to death of biker Kirk Davis on Tuesday night.
Crime Chief Seelall Persaud confirmed, when contacted, that the police are looking for a person of interest as they conduct their investigations. Sources told this newspaper that Davis was involved in an  affair with the businessman's wife and this is what caused him to be killed.
According to the sources, the businessman also shot his wife and she is now a patient at a private hospital.  Stabroek News was unable to ascertain whether the wife was shot before or during the time Davis was killed.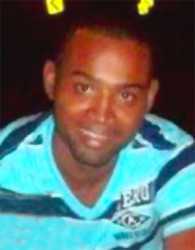 Efforts by this newspaper to contact Davis' relatives yesterday for a comment were futile as on two visits to his residence no one was at home.
Stabroek News understands that Davis was killed after the businessman turned up at his home in the company of his wife and another woman.
Davis went downstairs to speak to the occupants of the vehicle and it was shortly after this that gunshots were heard. Sources also related to Stabroek News that after Davis was shot, he fell on the businessman's car's bonnet. The businessman then shoved him off the car onto his bridge and drove away.
The Eccles Housing Scheme man died at the Georgetown Hospital where he was rushed.  He had resided alone in the upper flat of the two-storey building and his close relatives are said to be abroad. Stabroek News was also told that he is the owner of a bike shop and a boutique and brought bikes from Suriname.
Around the Web