The state of Florida is alleging that Guyanese Natalie Belmonte who was murdered in July 2011 in the state had been sexually assaulted by her adopted son Gerard Lopes who will go on trial on Monday over her killing.
NBC Miami says that on Wednesday a motion in limiting hearing was held in which state prosecutors asked that DNA proving motive for murder be admissible.
The state claims Lopes' semen was found in the then 43-year-old Belmonte and that he raped and killed his mother. The autopsy, NBC Miami said, showed the semen matched Lopes' DNA, but Lopes' attorneys say it's not relevant because the sexual relationship was consensual.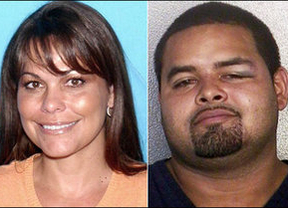 Police said security video from a neighbour's house shows Belmonte and Lopes leaving in the same car and stopping at a Walgreens before heading to a party. The car returns with both individuals around 2:48 a.m. A short time later Lopes is seen dragging a bag across the driveway and loading bags into the trunk. Belmonte's body would be found three days later near their Pembroke Pines home.
During the motion in limiting hearing, prosecutors called Belmonte's sister Michaela Teixeira to the stand and asked about the possibility of a consensual sexual relationship.
"There's absolutely no way she had consensual sexual relationship with her son," she said.
Prosecutors detailed a normal, loving mother-son relationship showing Teixeira letters between the two, birthday and Mother's Day cards. Teixeira read from a card – one that if Lopes is proven guilty – could serve as an eerie message from the grave.
"Gerry I'm very proud of the man that you are becoming. Always remember the choices you make today determine the outcome of your future," she wrote.
Around the Web