Guyanese Dereck Anthony Springer has been appointed Director of the Pan Caribbean Partnership against HIV and AIDS (PANCAP).
A release from CARICOM yesterday said that Springer, a public health practitioner, brings to the position 20 years of experience in the health sector, focusing on HIV and mental health.
The release said that prior to this appointment Springer served as Strategy and Resourcing Officer,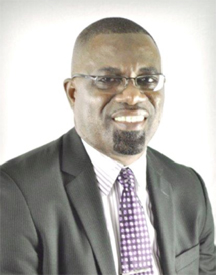 in the  PANCAP Coordinating Unit, CARICOM Secretariat . He also had responsibility for the management of the PANCAP Coordinating Unit's component of the Global Fund Round 9 Grant.
Asked about his immediate priority, the Director said in the release that it was providing leadership to create a supporting environment for eliminating stigma and discrimination. Building consensus around the principles of human rights is also a priority, he said.
Springer said he plans to utilize persuasive public health and economic evidence to make a case for prioritizing HIV and obtaining the commitment required for country ownership and shared responsibility.
Springer called on the wider Partnership to join him and the PANCAP Executive Board in their resolve to deliver on the Caribbean region's commitments including stopping new HIV infections, keeping people alive, stopping stigma and discrimination and broadening the scope of the response.
Springer began his public health career as a Volunteer Counsellor at the Genito-Urinary Medicine Clinic, Guyana, and the release says he has a deep understanding of, and sensitivity to the current issues that PANCAP is grappling with and is deeply committed to a Partnership which translates evidence to real change for people on the ground.
Springer succeeds Juliette Bynoe-Sutherland.
In addition to the Master of Public Health degree, Springer earned from the University of Nottingham, England, he also has a Post Graduate Diploma in Drug and Alcohol Policy and Intervention from the University of London, England.
PANCAP was established  by regional governments in 2001 to coordinate the Caribbean response to HIV and AIDS.
Around the Web