Police were yesterday still seeking a businessman in connection with the Tuesday night gunning down of biker Kirk Davis at Eccles.
The wife of the businessman, who was shot during the moments that Davis was killed, is under police guard at a private hospital.
Crime Chief Seelall Persaud said yesterday that they were looking for a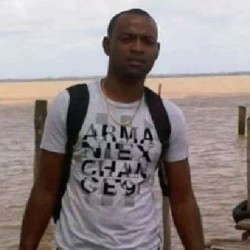 suspect and that a woman who is under police guard is connected to the suspect.
A close relative of Davis, who heard from eyewitnesses about the incident, said that he was killed inside of the businessman's car.  The relative stated that the businessman, his wife and another person went to Davis' residence to confront him about the allegations that he was involved with his wife.
According to the relative, Davis came out of his house and went into the man's car and it was there that the man told him that "he heard he was dealing with his wife." The relative stated that Davis replied "nah you know me don't be in dah."
After this, the businessman came out of the driver's seat and went around to the side of the vehicle where Davis was sitting and emptied his gun on him.  After he was shot, the man pushed Davis out of his vehicle and drove away. His wife was also injured during the shooting and she was taken to the hospital by the father of the businessman, sources say.
Davis was rushed to the Georgetown Hospital where he succumbed to his injuries. He was a popular biker and the owner of a bike shop and a boutique. A post-mortem examination is expected to be done today on his remains.
Around the Web